Top 10 Rated Albuquerque Kitchen Remodelers
Hunter Builders LLC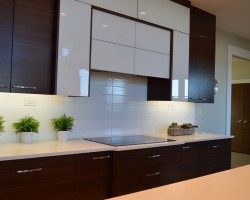 Whether you love spending time in the kitchen or simply would like to update the look of the room, when you would like to take on kitchen remodeling in Albuquerque, NM, you need to work with a company that offers the highest quality work. Hunter Builders LLC has helped countless residents in the area transform the look and the functionality of their kitchens with ease. This company understands each step of the process and how to make the entire renovation a complete success.
Yourson Construction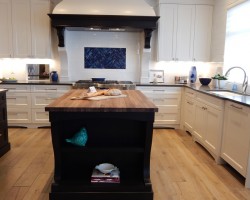 As a kitchen remodeling contractor, Yourson Construction is a company that works to make sure that they are creating a kitchen that is done in the style and in the structure that will best work for you. One of the most appealing things about working with this company is that they will not just tear the entire room out and start from scratch but they will also find the pieces and the materials that can be repurposed to make the entire project even more affordable.
Castillos Builders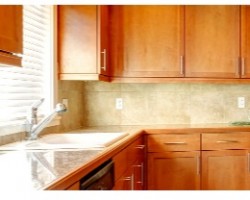 Professional local remodeling companies in New Mexico need to aim for the standards set by Castillo's Builders. This company has been working in the area for many years on projects ranging from commercial roofing to stucco, and most notably kitchen remodeling. This company understands design and structure in a way that always results in the most beautiful homes. Whatever vision you may have for your kitchen, this team has the experience and the skill to bring that dream to life.
Vanlandingham Construction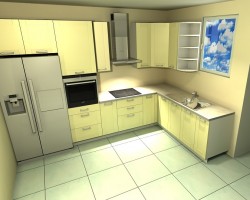 Whether you would like to rebuild the kitchen from scratch or would like to make a few smaller changes, the team at Vanlandingham Construction is there to help. As a premier Albuquerque kitchen remodeler, this company has experience executing projects of all sizes and on various budgets. For relatively cheap prices, this company can transform your kitchen to be your new favorite room in the house. They do this by making sure you approve each step and then they use their expert craftsmanship to make it all happen.
Lambert Construction LLC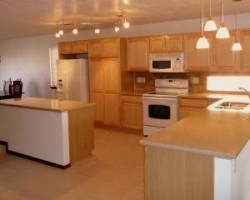 Once you see the before and after pictures of kitchens that Lambert Construction LLC has helped to remodel, you will be convinced that this company has the experience and the skill needed to update your kitchen. This company works closely with clients to make sure they are completing the project in a way that you will love. Working with clients closely also eliminates any room for error, misjudgment and it keeps stress to a minimum, which is something reviews rave about.