Top 10 Rated Baytown Real Estate Attorneys & Lawyers
Law Office of Vaughn W. Davidson PLLC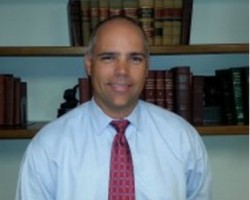 A trusted name in the area for over 20 years, Vaughn W. Davidson is a great choice in Baytown real estate attorneys. His local expertise, combined with a thorough knowledge of several areas of law, will ensure your legal issues will be handled efficiently. Along with real estate, Davidson also specializes in estate planning. This gives him unique insight into both sides of a potential will or trust dispute concerning land. Although nobody wants to deal with legal matters after the death of a loved one, sometimes it's unavoidable. If that happens, you want somebody who's well-versed in all aspects of law which concern the will – that somebody is Vaughn Davidson.
Law Office of Alex Bill III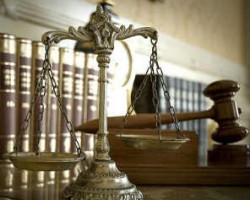 A unique attorney, Alex Bill is a former police officer and Assistant District Attorney. This background gives him a deep understanding of many different branches of law, from criminal to family. Although his listed specialties don't include real estate, he is willing to take a look at any case. Among Alex Bill's specialties are wills, trusts and probate issues, as well as deeds. These areas often weigh heavily on a real estate transaction or dispute, making Bill a great choice for many different issues. If you're dealing with a home left to you in a will, are stuck in probate because of a disputed will or have any other legal dispute relating to a piece of property, Bill may be able to help.
Weston G. Cotton Attorney at Law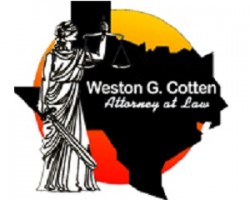 With over 35 years of service in Baytown and nearby communities, Weston Cotton has dedicated his life to helping area residents. He specializes in real estate, bankruptcy, elder law, estate planning, probate, Social Security, wills and power of attorney. Several of these areas often overlap, especially in real estate transactions. Not all legal real estate issues are negative ones, and Cotton is a great guide through sales and purchases as well as disputes. He covers contract negotiation, sales documents, mortgage closings, purchase agreements and much more. Cotton believes in understanding everything fully before signing a document of any kind, and he's happy to guide you through these often-confusing processes.
Reid Strickland & Gillette LLP
With a long list of satisfied clients, Reid, Strickland and Gillette is a firm you can trust to handle your next real estate legal issue. They are based in Baytown and are recommended by 100% of online reviewers. Having been in business since 1928, this is a firm you can trust. One of their attorneys is sure to be a perfect fit. In addition to real estate law, the firm specializes in general civil practice, probate, trusts, family law, corporate law, business, banking, school law, litigation, municipal bonds and public law. This broad legal knowledge ensures an experienced touch and expert representation for your case.
Daniel Jackson Attorney at Law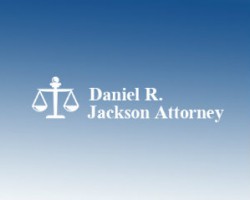 With over 30 years of experience serving Baytown and surrounding areas, Daniel Jackson is a respected name you can trust. His specialties, in addition to real estate, include divorce, family law, criminal law, probate, wills and estates. This gives him industry knowledge of some common factors affecting many real estate law disputes. Directly relating to real estate, Jackson is experienced in deeds, leases, evictions, foreclosures, repossessions and earnest money contracts. Whether you're experiencing difficulty relating to a tenant or are worried about losing your home due to back payments, Jackson is an experienced attorney who can help. Give him a call today and start a discussion.