Top 10 Rated Columbus Bathroom Remodelers
Keefer Contractors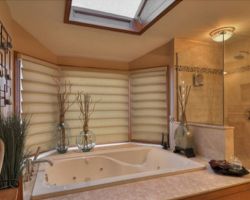 There are very few local remodeling companies in Columbus that will be able to provide their clients with a modern touch whilst also maintaining high standards of quality. Keefer Contractors combines old-fashioned attention to detail and contemporary styles to create amazing results. The bathrooms they have remodeled throughout the city are stunning and these can be seen in their photo gallery. Only viewing a few of these projects will convince you to hire Keefer Contractors to transform your bathroom into a space you'll love.
Eagle Specialty Remodeling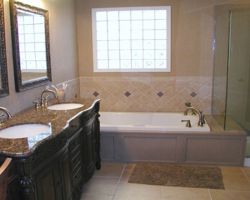 Viewing the gallery of past bathroom remodeling projects will have you keen to start your own. This company does not try to convince you of their quality, they simply show exactly what they have done in the past. Each of the designers and builders that works for Eagle Specialty Remodeling is capable of adapting your wildest ideas into a space that will be both functional and aesthetically perfect. For the finest remodeling company in Ohio you should only turn to these professionals.
Elite Home Remodeling Inc.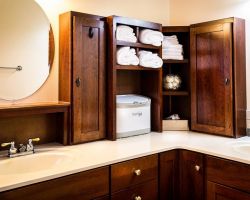 With a full range of services, there is very little that Elite Home Remodeling Inc. can't assist homeowners with. If you are looking for a Columbus bathroom remodeler then you should certainly look no further than this company. Every detail of the design will be carefully considered and styles to match the exact needs of the homeowner. This professional team at Elite Home Remodeling Inc. focuses on transforming dreams into a reality whilst keeping the prices as cheap as possible.
Zofkie Remodeling Group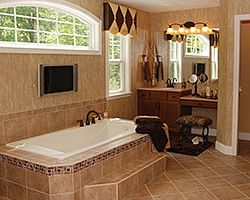 There is a real difference between bathrooms created by Zofkie Remodeling Group and those done by other companies. This bathroom remodeling contractor focuses on creating a perfect space for their clients. They are able to do this in both a simple way and with a complete makeover. There is no job that is too small or too big for this team and the results are always highly impressive. This company's designers will really bring your dream bathroom to life and all for some incredibly competitive prices.
Suncraft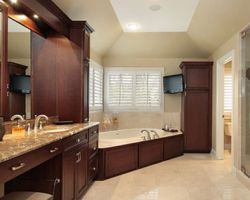 Starting with a free design consultation from Suncraft you will instantly be able to see just how affordable bathroom remodeling in Columbus, OH can be. In fact, previous clients regularly mention in their reviews that they were convinced right at the beginning of the process that this company was going to provide the best results. Suncraft does provide all types of remodeling work but their bathrooms are truly impressive and their designers and builders will certainly exceed all of your expectations.