Top 10 Rated Denver Licensed Electricians
Rocky Mountain Electric Plumbing Heating and Air Conditioning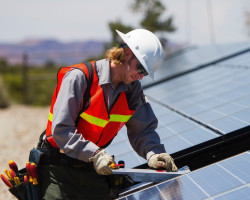 Rocky Mountain Electric, Plumbing, Heating and Air Conditioning is a locally owned and operated business that strives to make a difference in the community. Our technicians and installers live and work in your community guaranteeing that we can provide prompt and dependable service. As an A+ rated member of the Better Business Bureau, we strive to create a local presence that includes exceptional customer service, licensed technicians, and unbeatable products. We offer services for your entire home including plumbing, electrical repairs, air duct sealing, home energy audits and much more. Over the years we have added to our core group of services to meet the wants and needs of our customers.
Bell Home Solutions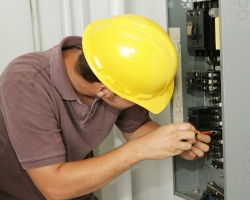 The professional team at Bell Home Solutions is there for their clients at all times. From scheduled appointments for maintenance and installation work to 24 hour emergency services for when something needs to be repaired right away, this team always put their clients first. Every electrician at this company is highly trained with years of experience to offer. This ensures that you are only getting the best solution to your problem. This company has set the standard for Denver electricians since 1926.
JK Electric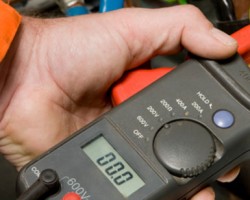 When you call JK Electric, a licensed electrician will be sent to your home at your convenience to offer a solution for relatively cheap prices. This team not only provides residential work but they can also take on bigger commercial projects. This team does everything from light installation to complete home wiring for new builds and installing access control systems at businesses. You will love working with such an experienced and skilled team. Reviews make it clear that they really are the best at what they do.
Action Electrical Service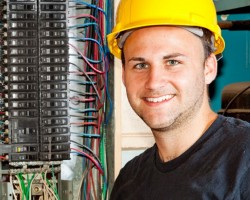 Action Electrical Services are independent electrical contractors that strive to provide the highest quality workmanship possible. You will benefit greatly from this when you hire the team to rewire your Colorado home or simply install a new fixture. These professionals have more than 24 years of experience in the business that can be drawn upon to find the absolute best solutions. In addition to having the right skills, this team also has a drive to keep up to date with the latest industry trends and techniques.
Denver Electrical Contractors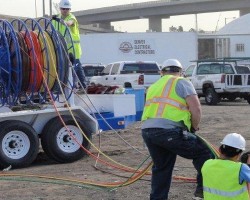 For over 10 years, Denver Electrical Contractors has been offering electrical solutions that are not only affordable but also energy efficient. This local electrical contractors is unique as it is a woman owned company focused on the electrical design and build work. This makes the company great for new build projects as well as commercial work too. If you are the owner of a business or commercial property, then hiring this team is a must. They offer quality and service in one great package.
APower Electric Service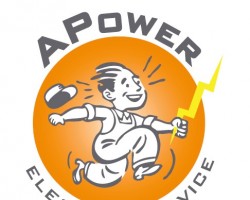 APower Electric Service and our team of knowledgeable , experienced and friendly electricians are dedicated to ensuring your home ' s electric services is as safe and dependable as possible . Providing residential , commercial and even industrial electric service to the Greater Denver Metro Area and outlying areas , APower Electric Service offers 24 / 7 emergency service , easy to understand estimates and unparalleled customer service . When it comes to your electric service , don ' t simply assume it ' s safe and don ' t trust just anyone to make it safe .
The Wirenut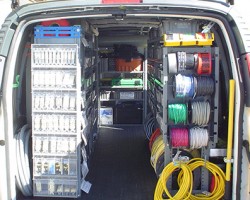 For the top electrician in Denver, CO you need to call The Wirenut. This company specializes in home electrical services. This focus has allowed the team to become more familiar with the workings of a home and implement the electrical work flawlessly. A team that is always learning and always working to improve is one that will never rest or settle for being anything less than the best, which is what drives this company to improve their services every day.