Top 10 Rated Detroit Kitchen Remodelers
Cross Renovation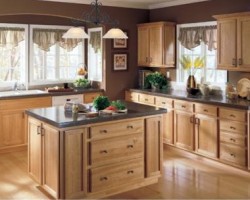 Cross Renovation offers assistance in every aspect of kitchen remodeling in Detroit, MI. This company is there to help you transform the kitchen into the space that you will love to cook and entertain in as well as into the space that you can gather with your family for meals and conversation. The professional design and construction members of the team will work with you making every decision and choosing every cabinet and tile to make sure you get only the best results.
Romana Construction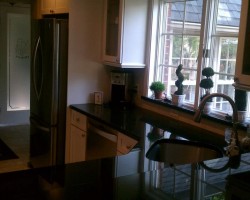 Remodeling your kitchen is a much easier task when you work with the experts at Romana Construction. They offer their expertise and experience to make sure the end results are everything you have ever wanted. This team can walk you through making additions to the room or redesigning the entire space. They will keep you in control of all of the decision-making while offering their guidance on what is possible and how your vision for your Michigan home can be achieved.
Labra Design and Build
Taking on a kitchen renovation project on your own is not necessary when you have the services of one of the best local remodeling companies available. Working with Labra Design and Build will not only eliminate stress from the process but it also means having experts with experience help you through the whole project. This kitchen remodeling contractor will work with you to decide every detail and create a space with a look that suits your personal style and flows well with the rest of the home.
Creative Building and Remodeling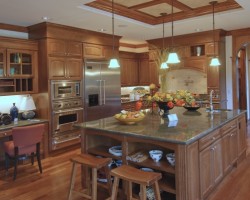 Creative Building & Remodeling offers a partnership for homeowners whenever the time comes to update the kitchen space. This company takes the stress and the time-factor out of the process by dealing with any issues that may come up and by working quickly so that your new kitchen can be enjoyed as soon as possible. Reviews rave about how affordable and friendly this family owned and operated company is. It is truly amazing to have a team that is always working to find cheap prices on materials just for your benefit.
Pine Building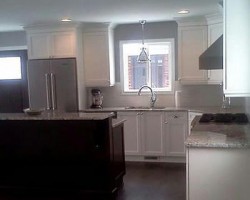 If the kitchen isn't the heart of your home because it is oddly designed or does not accommodate for the whole family, Pine Building can help change that. This family-owned company is an industry leader in designing and building, which makes them a highly qualified Detroit kitchen remodeler too. This company has been in the business for over 28 years and in that time they have helped countless homeowners, through a collaborative process, to build entire homes from scratch as well as completely transform specific rooms.