Top 10 Rated Detroit Plumbers
Jermor Plumbing and Heating Inc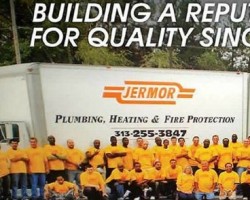 For over 30 years Jermor Plumbing & Heating Inc. has been one of the few companies offering both residential and commercial plumbing services. This is not juts a plumbing repair service but a team of experts in the industry. This means that they have experience dealing with the most common plumbing issues and experience with special installation requests and more intricate work. There is nothing better than knowing that out of all the plumbing companies, you chose the best and most affordable one in the city.
Waterwork Plumbing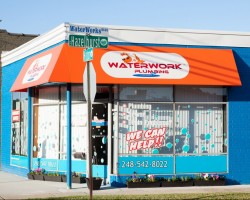 The team of highly trained plumbing technicians at Waterwork Plumbing is able to offer a range of services from sewer cleaning to installing outdoor faucets. When you call this company for a plumber in Detroit, MI, a professional will be sent to your home to offer a solution. Not only will they work quickly and efficiently but they will also test their work before they leave to be sure it is a solution that will last and will keep with the high standards of the company.
Expert Master Plumbers LLC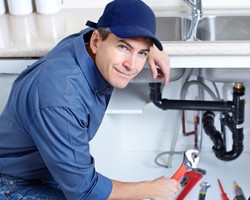 Expert Master Plumbers LLC is a company with professionals that have the capability to fix any plumbing issues you may be having in your home as well as help you install new fixtures and components too. As Detroit plumbers, this team is highly qualified in all aspects of plumbing. This means that hiring the company always results in the best workmanship and the longest-lasting solutions. Since 2008 many Michigan homeowners have become loyal customers of this company, refusing to work with any other local plumbing service.
Pipe Dream Plumbing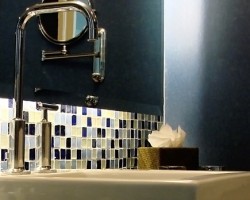 There are so many areas of your home that require expert plumbing for the appliances and your entire home to operate properly. Luckily for you, when you have an issue, the team at Pipe Dream Plumbing is trained and skilled in all areas. This local plumbing service is able to offer all kinds of assistance. According to reviews, having this one professional service on call for all of your plumbing needs can mean less stress when something does go wrong.
Putman and Sons Plumbing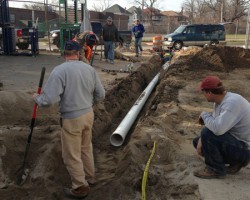 Putman & Son's Plumbing is a 24 hour emergency plumber service that is there for clients when they are most needed. The capabilities of the trained technicians are truly endless. They are able to work on larger commercial installations with ease and they are also happy to come to your home and offer a solution on a smaller repair project. With fair pricing and a friendly, qualified team, you can be sure that you are hiring a plumbing team that you can trust.
Normans Plumbing
The reasons that homeowners hire Norman's Plumbing to see to all of their plumbing needs are simple. This company is professional, offers high quality plumbing repair work that lasts and does everything possible to keep prices relatively cheap. In addition to this, the company also has countless positive reviews from new and loyal customers alike. The reliable solutions offered by these plumbing contractors are always implemented as quickly as possible so you do not have to spend hours waiting for a repair or installation solution.