Top 10 Rated Fort Worth Appliance Repair Service Providers
C&J Appliance Installations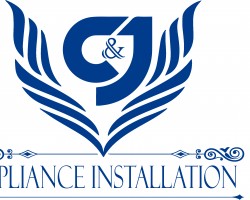 C&J Appliance Installations is located in Benbrook, Texas. We proudly provide our appliance installation services to all cities in the counties of Tarrant County, Dallas County, and Parker County, Texas. This includes all the major cities of Fort Worth, Dallas, and Arlington, TX, and all the suburbs including Crowley, Forest Hill, Mansfield, Haltom City, Grapevine, North Richland Hills, and more. Our company certified technicians install all kitchen appliances including ovens, cooktops, microwave ovens, dishwashers, and garbage disposals. We also install ceiling fans, TV mounts, and light fixtures for any room in your house. We will also haul away any of your old appliances to make room for the new install. Our work is excellent and our prices are reasonable so give us a call today!
Adam The Answerman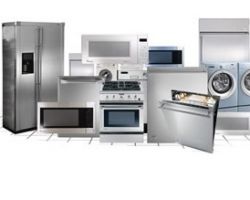 If you are desperately in need of a cheap Fort Worth appliance repair service then look no further than Adam the Answerman. This company has been helping those who would rather try to fix things themselves for over 25 years. This company is unique in that a technician is not sent to your home but that they help you diagnose and remedy a problem to guide you through the repair. This makes the service cheaper with the same results as having a technician come into your home.
ASAP Appliance Repair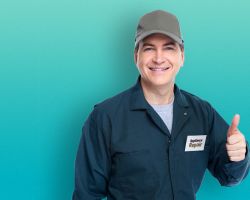 ASAP Appliance Repair is a company that is totally keyed into the needs of their clients. When an appliance breaks, the best thing that could happen is to have it fixed immediately. That is exactly what this company aims to do. They do not want you to be stuck without an oven or dishwasher for long. This is why they offer same day service at affordable prices. There are no hourly rates so you will not be charged for the time it takes for bigger jobs, simply for the service provided.
Appliance Busters Service Co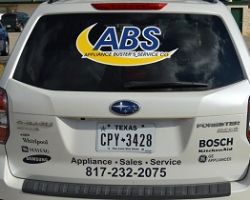 When local refrigerator repair companies are asked they say that it is only there are a few problems that come up a lot. These problems include the unit not being cold, leaking, freezing, or having a broken dispenser. According to Appliance Buster's Service Co. a list of usual problems can be made for most major appliances. This company can fix these general problems with ease and can even address more serious issues as well. With over 25 years of experience, you can trust that this company will fix your appliance quickly and efficiently.
Sims Appliance Repair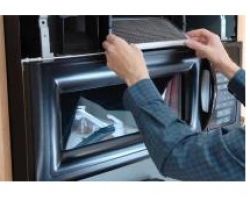 Sims Appliance Repair are the experts when it comes to washing machine repairs, dryer repairs, microwave and freezer repairs too. According to the professionals at this company, these are the appliances that cause the most problems, which is why the professional technicians are specifically versed in fixing this set of appliances. With services available from Monday through Saturday, this company will do it's best to work around your schedule to meet your needs, which they will do in the most efficient and timely manner possible.
Appliance Service And Parts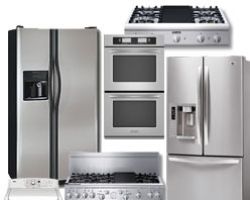 For appliance repair in Fort Worth there are countless companies claiming to offer the best services in Texas, but few can back up that claim like Appliance Service and Parts. This company has been serving the local area since 1984, experience alone that puts them ahead of the competition. Their services really are extensive. They offer repair services for all home appliances of almost every brand you can think of. If you need more proof then you can simply read the incredible reviews to convince you.