Top 10 Rated Fort Worth Bathroom Remodelers
Benson Residential Remodel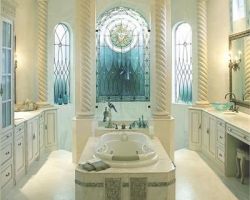 Having started in the construction business almost four decades ago, Benson Residential Remodel has moved from strength to strength. While their team of experts can provide remodeling work throughout your home, they have become known as a superb Fort Worth bathroom remodeler. They work closely with their clients to make sure every detail of the finished project exceeds all expectation. It isn't just their work that is the best but they also provide an honest approach to business that customers simply love.
ReBath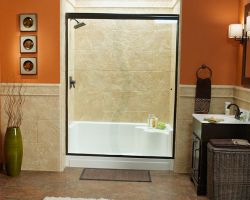 With an innovative approach to bathroom remodeling in Fort Worth, TX you will quickly find that Re-Bath really is the only choice when it comes to contemporary and revolutionary design. You are able to call them to arrange a free in-home estimate. They will send one of their expert designers to talk you through all of the possibilities and really let your imagination run free. They specialize in walk-in tubs, bath to shower conversions and creating beautiful effects with natural stone.
Showcase Remodeling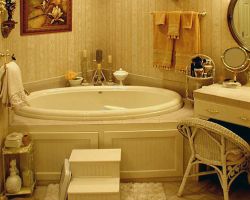 It says a lot about a company when almost their entire customer base has been generated by referrals. The reviews that have been left by previous clients just go to show the spectacular work that Showcase Remodeling continuously provides. The owner, Ken Brown, uses a professional yet friendly approach that has customers coming back to him time and time again. As a bathroom remodeling contractor, Ken and his team of experienced craftsmen have shown their talents for design and implementing the ideas of their customers.
Putting on the Fix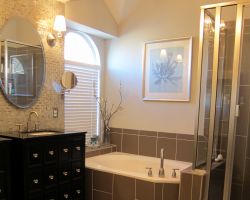 When searching through local remodeling companies in Texas there is one that stands out as a leader in the industry. Putting on the Fix is a remodeling company that focuses both on bathrooms and kitchens. Each customer's experience with their team begins with a free estimate of the work they could carry out on your bathroom. They are geniuses when it comes to using a space to its fullest. Their designers do not try to force bathroom styles on customers but rather match the room to each individual home.
The Kitchen Source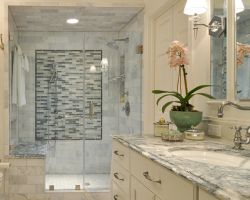 The name of The Kitchen Source hides from their customers one of their most sought after services. While this company does remodel beautiful kitchens, their bathrooms are equally stunning. In fact, because they rarely get a bathroom project they put more dedication and time into crafting a flawless design. Their services are certainly not cheap as they offer only the highest quality. This does not mean, however, that they are out your budget as they strive to keep their prices affordable.