Top 10 Rated Fresno Licensed Electricians
Danny Ontiveros Electrical Service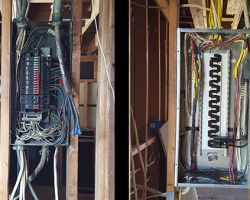 For all of your residential or commercial needs, Danny Ontiveros Electrical Service does it all. As local electrical contractors, the technicians that work for this company are dedicated to providing their friends and neighbors with safe and lasting solutions for any of their electrical problems or projects. Whether you are building a California home and need wiring for the entire property or have a switch that needs fixing, these experts are the best in the businesses. They will know exactly how to help you.
Collins Electrical Company Inc.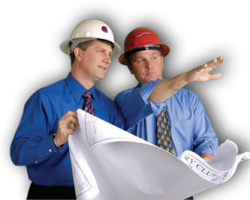 Collins Electrical Company Inc. is dedicated to serving any and every electrical needs their clients may have including preconstruction, service and maintenance. This company is made up of the best Fresno electricians. The highly skilled workers have years of experience and have gone through intensive training. This ensures that the work they do is always of the highest quality. Reviews of this company rave about the experiences they have had with the company and the technicians because they keep the client fully informed of their processes.
JTI Electrical & Instrumentation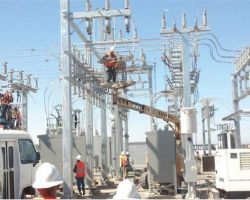 JTI Electrical & Instrumentation is one of the biggest companies for electrical work in the area. They offer everything from electrical design to repair and inspections. For a licensed electrician, you could go to any company but for a fleet of experts, you need to come to JTI. For relatively cheap prices, this team works on some of the biggest electrical projects for commercial and industrial properties. There is no team or electrical company more qualified or professional than this one.
Halsey Electric Co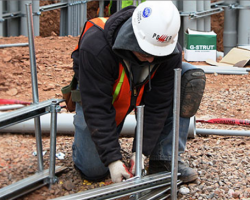 When you need an electrician in Fresno, CA that you can trust then you should call Halsey Electric Co. The experts that work for this company have years of experience. They use their professional knowledge to provide customers with the very best services possible. They are not only experts in what they do, but they are able to complete even unusual work for clients. Whether your project is big or small, you can rely on the team at Halsey to find you a long lasting and affordable solution.
Bill Marvin Electric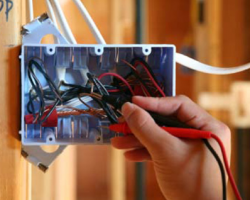 Whether you are looking for a company with 24 hour emergency services or simply need an electrician to help with a home improvement project, Bill Marvin Electric has you covered. As independent electrical contractors, the technicians at this company have been in the business for years. In that time they have always worked to exceed the expectations of their clients. They will be able to come to your home and assess the issue and then find a lasting and affordable solution that you will be happy with.