Top 10 Rated Houston Movers
Schumacher Cargo Logistics Inc.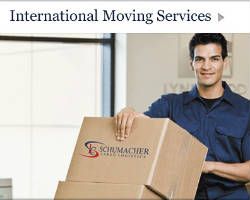 Schumacher Cargo Logistics Inc. offers international and nationwide moving services and has since their establishment in 1977. They have experience as movers and packers for car shipping as well as residential relocation. They guide you through their systematic method of working so you will be totally informed of how your belongings are being cared for before and during the journey to their new home. With hubs throughout the country, you can be sure that these movers will be able to bring their expertise to your location in Texas.
Marshall Movers, Inc.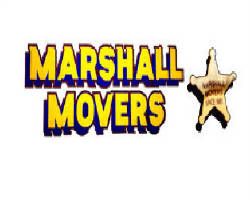 Marshall Movers, Inc. was established in 1981 with the notion that there needed to be a more trusted local moving company in Houston. Since this one is family owned and operated they are able to provide the very best customer service throughout packing and moving. Whether you are moving your office to a new location, moving into a new home or getting things out of storage, they can help make moving less stressful. Reviews of their services make it clear that if you want to move, these guys are always there to help you out.
Progressive Moving, Inc.
Moving doesn't have to be expensive but you don't want it to come cheap either. You need a moving company that understands that your belongings are not just things but what makes your home, yours. That is why many turn to the apartment and house movers at Progressive Moving, Inc. They not only offer to move your things but they also offer professional packing and unpacking as well as care for more valuable items. They do this at affordable prices while also putting customer service at the forefront of their business.
John D Moving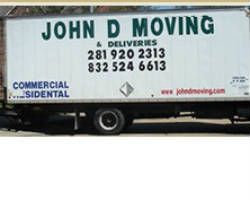 There is no shortage of moving companies in Houston, TX, but there is a shortage of quality. That is why many families turn to the services of John D. Moving. This local moving company strives to leave every customer comfortable with their services and totally satisfied. Not only will they help you get your things from point A to another but they will also help you pack everything up so it makes the journey safely and even help clean the space being left behind.
Specialized Cargo Movers, Inc.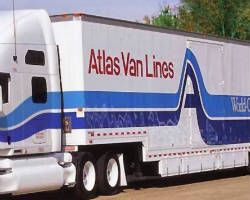 Whether you need residential or commercial Houston movers, Specialized Cargo Movers, Inc. is the only company in the area with years of expertise and expert moving technicians. Since 1979, these experts have gained experience moving everyday furniture to more valuable items and even large pieces like a piano. They work to exceed your expectations in their packing, moving, and unpacking of your items. They keep them safe and make the experience of moving a pleasant one rather than a stressful one.