Top 10 Rated Mesa Kitchen Remodelers
My Home Medic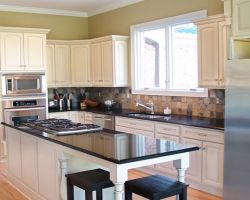 At My Home Medic they pride themselves on being a one-stop shop for all remodeling services. When it comes to kitchens they are unbeatable. They will be able to paint, tile, completely remodel and install new appliances for you. Not only is their work of a consistent high quality, which can be seen in the many praise-filled reviews, but it is fully guaranteed. My Home Medic's promise is to be more efficient and more professional than any other company in Arizona whilst also saving you as much money as possible.
Design and Supply International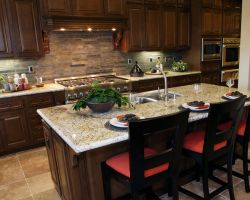 The number one reason to hire Design and Supply International is because they do it all. Their remodeling services are known throughout the country and they always provide the most luxurious finished products. Not only do they deliver quality kitchen remodeling in Mesa, AZ but they are also experts at sourcing wholesale materials. From beautiful cabinets to flooring and everything in between they will be able to find you cheap alternatives without sacrificing quality. This combination results in a fantastic kitchen remodeling contractor.
MK Remodeling and Design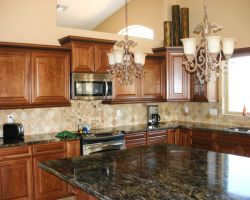 What sets MK Remodeling and Design apart from local remodeling companies is their focus on customer service. Other services may be friendly but very few dedicate the time and energy to making the entire experience stress-free and even enjoyable. With this approach to kitchen remodeling they are able to always achieve exactly what the client had in mind. They also take into account your budget, lifestyle and how the kitchen will interact with the rest of your home. By scheduling an appointment you will quickly receive a quote of this service's low prices.
Kendallwood Design Inc.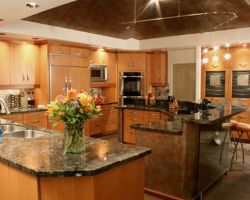 The owners of Kendallwood Design, Inc. were born and raised in Arizona and the company has always been based in the local area. This means that they have become familiar with all of the intricate details of remodeling in Mesa. While this company is able to provide affordable full-home remodeling services their specialty is with kitchens. Over the years that they have provided their services they have always delivered excellent results no matter how big or small the job is.
J.M. Kuhstoss Remodeling Pro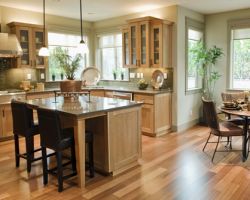 Almost five decades of experience, an impressive track record of past projects and customers that love their work, are only a few of the reasons you should hire J.M. Kuhstoss Remodeling Pro for your kitchen project. As this is a locally owned company they have some of the best connections with local suppliers. With this Mesa kitchen remodeler assisting you it is easy to have the space of your dreams in no time at all. Whether you have an idea already or want to be inspired by their design team, they are ready to help.