Top 10 Rated Tucson Home Builders
Settlers West Home Builder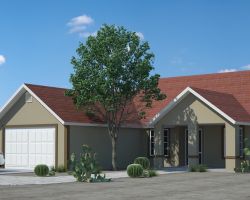 Amongst home builders in Tucson, AZ there is no other company that offers the same level of quality for such competitive prices as Settlers West Home Builder. With a combined experience and expertise of fifty years the design and building team at this company know exactly how to bring together all of your personality traits and styles into one beautiful home. They have a clear pricing system so you can work out how much the entire project will cost and a fantastic customer service team.
Lathrem Homebuilders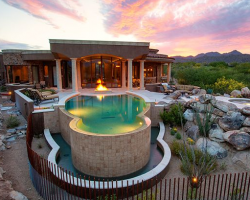 It is the knowledge, integrity, reliability and passion of Lathrem Homebuilders that clients praise so much in the reviews they leave. The designers and builders each share the vision of the client and use advanced techniques to bring the plans to life. Each home that Lathrem Homebuilders crafts is a unique masterpiece that has character in every small detail. This company never uses cheap building materials and this results in their team providing the very best luxury home builder service in the whole of Arizona.
McCreary Homes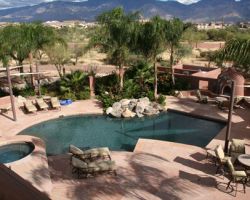 What could be better than a residential building company that has almost three decades of experience making new homes throughout Tucson and the surrounding area. As this company and the builders have such an extensive experience in designing luxurious properties and bringing them to life they have learnt a great deal of techniques that have made their homes even more lavish. They are able to build a home with old-world charm, contemporary architectural designs and really anything the client wants. By building strong relationships and good communication they always achieve amazing results.
John Wesley Miller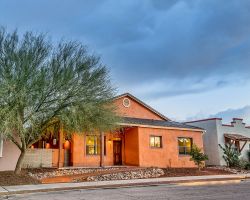 In the reviews left for John Wesley Miller you will see nothing but praise for his professional approach to creating homes. John has worked in the area for over fifty years and has learnt every technique needed to make strong homes in a variety of styles. He is especially skilled in energy saving technologies and implementing them into new homes. While other local building contractors may be able to create a building only John Wesley Miller with his many awards and achievements can really craft a home for you and your family.
La Quinta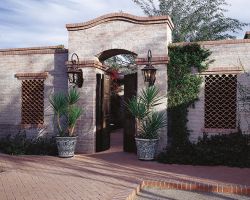 There is a lot more that goes into building a home than most people think. La Quinta takes over every aspect of the build and is especially talented at tying up loose ends. From site selection to architectural design they offer the best advice and assistance in the industry. These Tucson custom home builders will have your property built in no time and you will love the finished product. As they take care of every detail the exterior and interior of your home will match your style and personality exactly.