Top 10 Rated Virginia Beach Tree Service Providers
Mikes Tree Service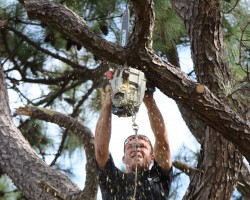 When you have a tree that is threatening to damage your property or is starting to affect the area around it, then it is time to call in the true experts. It is clear from the reviews of previous clients that this is exactly what Mike's Tree Service provides. This team has the equipment and the knowledge necessary to do a perfect job every time they assist a customer. Whether you are looking for a local tree trimming service or you need a commercial expert then you should go directly to Mike's Tree Service.
Virginia Stump Grinders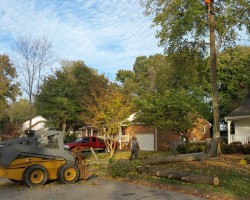 From storm cleanup to full removal services, Virginia Stump Grinders are one of the few tree care companies that can offer it all. They have the necessary equipment and technicians to provide anything from the smallest of changes to complete stump grinding. Knowing that this team will be able to turn up to your property and immediately get to work for highly competitive prices, will give you great peace of mind the next time you want to deal with an unsightly tree in your yard.
Butchs Tree Service Inc.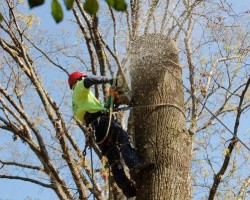 Butch's Tree Service, Inc. offers so much more than just Virginia Beach tree removal options but as Butch is a certified arborist, he can also get your tree looking vibrant again if it is struggling with disease. With a more professional approach to tree care you can be sure that this company is the best option in the local area. This is reflected in the reviews left by previous clients that are filled with praise not only for the quality of the work but also the customer service that is provided.
Partners Tree Care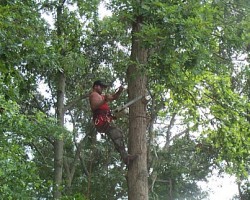 Whether you are looking for trimming, shaping, stump grinding or full removal you should turn to Partners Tree Care. This team has an extensive amount of experience in providing professional and safe tree service in Virginia Beach, VA and the surrounding area. In addition to being one of the leading tree pruning contactors this company provides premium landscaping services throughout the whole of Virginia, which means you can have your trees looking exactly as you want and no damage done to the rest of your property.
Brandons Tree Service LLC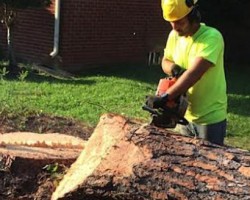 Everything about Brandon's Tree Service LLC is designed to help their customers. They know that their clients need everything from emergency tree cutting to trimming for landscaping purposes. As they understand the residents of Virginia Beach they also work to make their rates as affordable as possible without ever using cheap or low-quality machinery. These tree technicians will quickly get the problem solved and leave your property as if they had never been there, but with all of the unwanted trees removed.