Top 10 Rated Albuquerque Plumbers
Guys Plumbing and Heating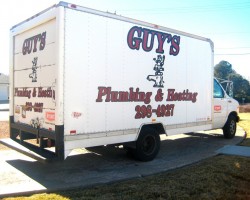 With over 31 years of experience, you can trust that the team at Guy's Plumbing & Heating knows what they are doing. This team offers plumbing repair work, installations and maintenance for toilets, faucets throughout the house, disposals, water and gas lines, and so much more. If they have not listed the specific issue you are having in their services then chances are they can still offer help. Calling these Albuquerque plumbers is the best way to find out exactly how they can help you.
DJs Plumbing and Mechanical LLC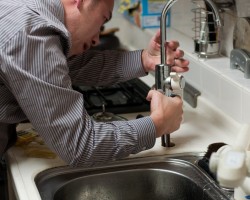 If you only want to work with the best plumber in Albuquerque, NM then you need to call DJ's Plumbing and Mechanical LLC. This company offers affordable commercial and residential plumbing services that you can count on. The technicians are dedicated to providing clients with the highest quality workmanship, which always means getting the best results. Whether you need contractors for a large project or need help with a small repair, this company is there for you to meet all of your plumbing needs.
Albuquerque Plumbing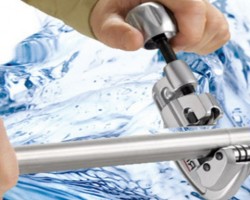 A plumbing issue is not something you should tackle yourself, regardless of how experienced you may be with handyman-type work. Chances are you will only make the problem worse for the professionals at Albuquerque Plumbing. This company has technicians with years of experience fixing both the small jobs that seem harmless and the more obviously disturbing ones. A 24 hour emergency plumber is available from this company as well as scheduled services that are less pressing like minor repairs and maintenance.
All Around Plumbing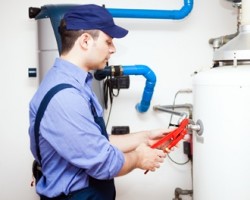 The reviews of plumbing companies in New Mexico can tell you a lot about how they work and how cheap their prices are. After reading the reviews of All- Around Plumbing, there will be no question about which service you should hire. This team offers prompt and courteous service that is fairly affordable and always results in flawless workmanship. You can depend on their repair solutions to be long lasting, their maintenance work to extend the life of your fixtures and their installations to result in perfectly working products.
P3 Plumbing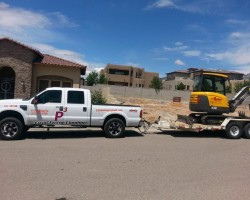 P3 Plumbing is a top rated local plumbing service because they stick to their company goal of offering prompt and precise work. Whether you are looking to take on a remodeling project in your kitchen or bathroom or need professional repair work done, this team has the skills to help. When a technician comes to your home they will provide you with all of the information you need to know about how their plumbing solution will be implemented and how quickly they will be able to complete the project at hand.