Top 10 Rated Atlanta Tree Service Providers
Tree Job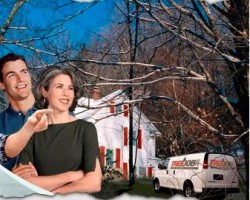 Rather than calling a company and receiving a quote that might not exactly fit your needs, Tree Job offers completely customized estimates so you can be sure you are paying for exactly the help you want and need. This company has been offering their services for over three generations and more than 40 years. In this time they have come up with the best way to approach each project to save you time and money. When you work with this local tree trimming service, you really can't go wrong.
Certified Tree Removal Services

Certified Tree Removal Services is a team of professionals that offers a complete set of tree and stump removal services for your home or business. We are dedicated to providing exceptional work at affordable pricing.
Griffin Professional Tree Care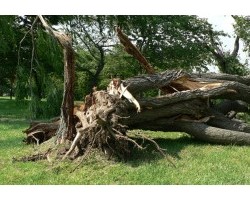 Griffin Professional Tree Care is known as a tree service in Atlanta, GA that can help you with all of your tree needs as they have the widest variety of services. For the last 15 years, this company has offered everything from tree cutting and pruning to clean up after a hurricane or damaging storm. With the option to have a full site survey and have any of the debris or mess cleared away, you can rest assured that this team will always leave your property looking pristine.
Serious Tree Services
Serious Tree Services offers everything from Atlanta tree removal to emergency storm recovery. With over 25 years of experience in the industry, you can be sure that this team knows exactly how to approach any project or problem you may be having with the trees on your property. For relatively cheap prices, you can hire this professional team to use the safest and most effective practices. This will save you time and will definitely save you money considering how quickly they work.
Atlanta Classic Tree Service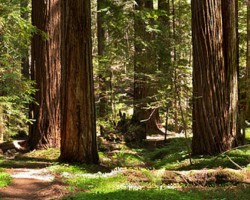 Atlanta Classic Tree Service Inc. was founded in 1987. Since that time, the company has only been growing in the number of services they provide and in the certifications they have as a team of tree pruning contractors. Each of the technicians has gone through extensive safety training and is highly knowledgeable about the various techniques and practices. This kind of insight makes it easy for them to create the most effective plan to meet your needs at your residential or commercial property in Georgia.
Redfern Tree Service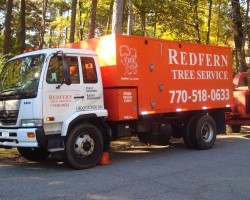 Other tree care companies in the area simply cannot compete with the affordable rates of Redfern Tree Service. This company gives each project the care and attention it needs without wasting your time or money. The technicians will be safe throughout the project and will keep you informed and up to date about the progress they are making. The attention that these professionals show towards their work and clients is something that reviews of the company always rave about and are things you need to experience for yourself.