Top 10 Rated Austin Plumbers
AAA Auger Plumbing Service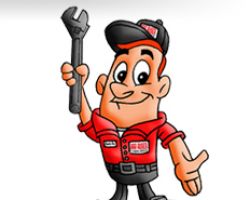 AAA Auger Plumbing Service is an Austin plumbers that is dedicated to providing their clients with the most reliable services at the most affordable prices. With a 50-year history, you can understand why this company has been called on time and time again when you read their reviews. It is rare to find contractors that aren't trying to nickel and dime their customers, which is why many of the clients that find this gem remain loyal customers for as long as they live in Texas.
Custom Plumbing Services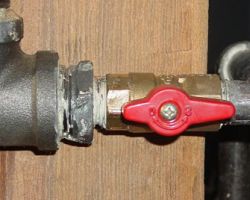 The plumbing of your home is not something that you want to mess around with. That is why many hire Custom Plumbing Services as their reliable and professional plumber in Austin, TX. This company is the perfect combination of having a licensed and insured plumber and friendly and affordable service. It is guaranteed that you will not be overcharged for anything from pipe inspection to gas line repair. Not only will the technicians be there to repair damaged plumbing but they can also assist you in the installation of new plumbing during a renovation.
Bluefrog Plumbing & Drain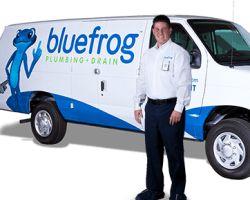 When you need work done on the plumbing in your home or the drain systems, the first thought you have is probably price related. Plumbing companies are notorious for overcharging their clients for problems that are incredibly simple. Bluefrog Plumbing and Drain is not your average local plumbing service. They have determined prices for their services and stick to them, never charging more for overtime or a different time of the day. They are available as a 24-hour emergency plumber and are there for appointment and maintenance checks as well.
Pats Plumbing Company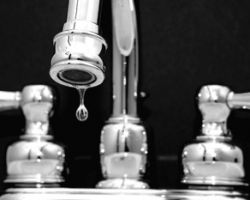 There are countless reasons you may need to hire a professional plumbing service. Whether you are dealing with a new construction project, remodeling your home or need some repairs, Pat's Plumbing Company is there to assist you. This company has experience working on both residential and commercial projects to the complete satisfaction of their customers. If you do not believe their incredible reviews, you can experience their work for yourself with a free home plumbing inspection, which will allow you to see how their technicians work.
Excalibur Plumbing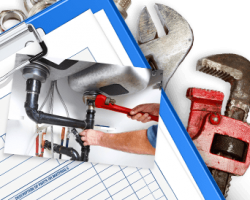 Plumbing repair can be complicated, but finding a technician that is reliable and won't charge you an arm and a leg shouldn't be. Excalibur Plumbing wants to offer their clients the clearest and most affordable solutions to their plumbing problems. The experts at this company believe that makes them the best when it comes to serving their clients, which in turn allows them to focus more on what they do best. You can schedule an appointment or ask for emergency services and the prices will remain cheap either way.