Top 10 Rated Bellaire Real Estate Agents
George Chiriboga Chiriboga Realty LLC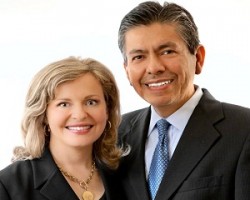 Leading his own real estate agency, George Chiriboga is one of the best realtors in Bellaire. His long list of certifications speaks to his dedication to continuing education. Even better, he has a very long list of happy clients as evidence of his commitment to stellar customer service. After finishing his degree in Mechanical Engineering at the top of his class, Chiriboga turned his sights to real estate. He is a member of the National Association of Realtors, a group dedicated to excellence in the industry. Chiriboga is also a Certified Residential Specialist (CSE), a Certified Negotiation Specialist (CNE) and a Certified Distressed Property Expert (CDPE). Let him put his expertise to use on your next transaction!
Gary Bisha My Castle Realty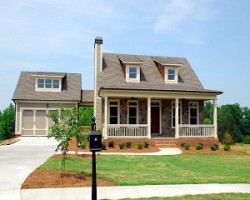 As co-founder of My Castle Realty, Gary Bisha is an experienced local name you can trust. His commitment to client satisfaction is legendary, and has earned him a long list of happy clients and repeat business. Under Bisha and his partner, My Castle Realty has been recognized as one of the Houston area's top-producing firms for an amazing 8 years in a row. Bisha believes in cutting costs whenever possible, as long as it never interferes with a client's experience. His pioneering methods have saved his clients a great deal of money while never compromising the level of customer service they receive. Give Bisha a call today and learn how he can make your next transaction an easy and less expensive one!
Charles McKnight Better Homes and Gardens Gary Greene
As part of the highly regarded Better Homes & Gardens Gary Greene real estate group, Charles McKnight is an excellent choice for your next transaction. With a long history of happy clients, McKnight knows the area and the industry. He prides himself on delivering personalized service to each client. McKnight has a background in education and sports, having coached both high school varsity and AAU basketball. He brings the skills he instilled in his athletes – accountability, time management, problem solving and communication – to the real estate market. Although you may not think basketball and real estate go together, McKnight's reputation proves that they're a winning combination!
Melanie Cervone Camelot Realty Group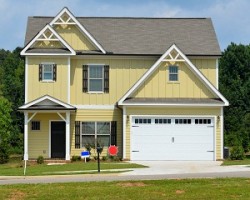 Together with her husband, Melanie Cervone leads the prestigious Camelot Realty Group. This relatively new but highly sought-after agency is one of the finest in Bellaire. Cervone is a huge part of the agency, lending her unique approach, winning personality and stellar industry skills to every client. Cervone handles all types of sales, but is recognized as a local expert in condominium developments and luxury home sales. This type of specialization is difficult to find, and a huge bonus to buyers looking at an upscale area like Bellaire. Cervone understands that a luxury transaction is very different from a "typical" home sale or purchase, and has the skills necessary to help you through the process of purchasing your dream home.
Gina Tran REMAX Exclusive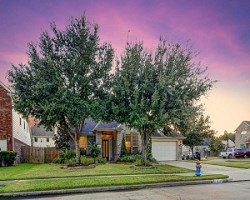 Recognized as both a rising and established star among Bellaire area realtors, Gina Tran of the Sons and Daughters RE/MAX team is a true professional. Both a Realtor and a Broker, Tran speaks English and Vietnamese and can take you from the first step of your real estate transaction to the last. She was named as one of HAR's 20 Under 40 Rising Stars in Real Estate for 2016. Tran is dedicated to her field and her clients. Her continuing education credentials speak to her commitment to bringing the best of the industry to each transaction. These include graduating from the Realtors' Institute and Texas Realtors' Leadership Program. In addition, Tran is an Accredited Buyers Representative, Accredited Luxury Home Specialist, Accredited Staging Professional and Certified Negotiation Expert.