Top 10 Rated Charlotte Bathroom Remodelers
Taylored Improvements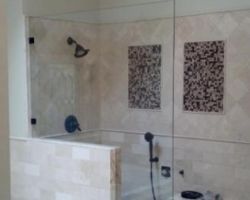 Taylored Improvements has been offering bathroom remodeling in Charlotte, NC for many years. Since this company was established, the technicians, the design team and the construction experts have been working to perfect their skills and improve services to better meet the needs of customers. From the very first consultation you have with this company you will know that you are in good hands. They will talk you through all of the options you have while also keeping you in control.
John McShea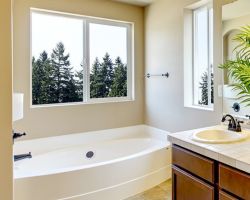 John McShea offers home remodeling at affordable prices in North Carolina. This company can help you add on a room to your home or remodel a fixer upper. While these experts are capable of doing it all, their skills shine in one of the rooms that requires the most complex work: the bathroom. This requires not only expert design and craftsmanship but also plumbing and electrical work that need to be completed with the utmost attention. The technicians will do this and so much more when you hire them for bathroom remodeling.
Ideal Kitchen & Bath
If you are tired of the style of your bathroom, are moving into a new home that needs some work done or simply would like to maximize the functionality of your bathroom space, Ideal Kitchen & Bath can help. The highly experienced team at this company makes for the best overall Charlotte bathroom remodeler. With flawless design options and craftsmanship, you can be sure that you are working with a company that will only deliver the best results and at some relatively cheap prices too.
Diamond Builders of America Inc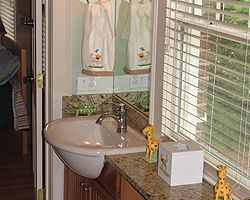 Many reviews say that of all of the local remodeling companies, diamond Builders of America, Inc. is one of the most professional. This company has been offering their expert services in the area for over 30 years. In this time the company has been able to perfect the balance of listening to the wants of their clients as well as offering expert opinions and advice. This company is known for creating rooms and home living spaces that you will love to spend time in.
The Majestic Bath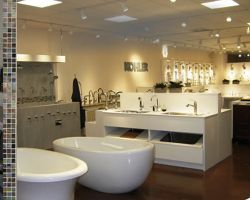 Your bathroom should be a sanctuary where you can relax as well as get ready during a hectic morning. The Majestic Bath can help you create a perfect combination of style and function. As a professional bathroom remodeling contractor and designer, the experts at this team will take you through the process step by step. You will be able to openly discuss your wants and then consider the proposals and guidance of the team to make such ideas a reality.