Top 10 Rated Chicago Cleaning & Maid Service Providers
Neat Cleaning Services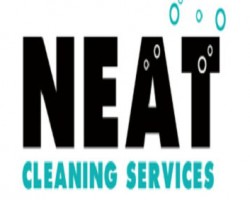 Neat Cleaning Services is world-class cleaning service provider in Chicago. Neat Cleaning Services offer you best and affordable house cleaning , office cleaning , carpet cleaning , floor cleaning and maid services in Chicago. We have more than 25 years experience in cleaning services. We bring to you quality cleaning services that shall leave your house sparkling and as clean as new. We offer our cleaning services in many areas including Chicago, Buffalo Grove, Libertyville, Arlington Heights, Long Grove, Schaumburg, South Barrington, Wilmette and Glencoe etc.
American Maids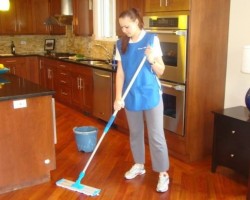 If you are searching for a maid service in Chicago, IL that has a straightforward and affordable pricing system that supplies their own eco-friendly cleaning equipment then you should look no further than American Maids. They are able to provide a free estimate of their work and every single one of the reviews left by previous clients always mentions just how effective and professional this team is. An added bonus is that they are both pet-friendly and work around the people occupying the space.
Hector Cleaning Service Inc.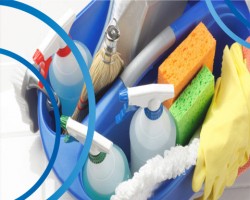 While there are many Chicago cleaning services that can offer basic maid packages, Hector Cleaning Service Inc. does it all. They are able to provide their clients with both residential and commercial cleaning and have been doing so for many years. As a family owned company they understand the importance of having a space that is spotless. This is why they have developed their local house cleaning service to be the best in the city. Calling their team for your free estimate will convince you this is the right team for you.
Hour Maid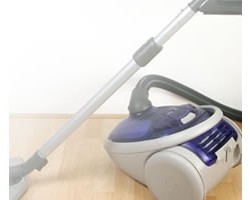 There is a good reason that Hour Maid has been one of the top choices in the city since it was founded in 1986 and this is that they only have the most experienced maids. While they also make sure their work is cheap and they provide free estimates, it is the quality of their staff that always brings customers back time and time again. Not only can you be certain the results will be stunning but you can have complete peace of mind that each maid is highly reliable.
Marys House Cleaning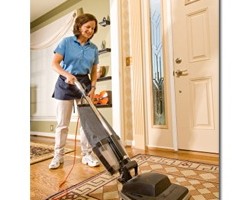 Mary's House Cleaning is a unique service that is the only guaranteed way to have your home or office cleaned to the highest standard. This company uses four person cleaning crews and splits each job into four tasks: kitchens, bathrooms, dusting/polishing and vacuuming. As they provide both a residential and commercial cleaning service you can be sure that these professionals will be able to get your property spotless in no time at all and all at some of the best prices in Illinois.
Spotless Cleaning Chicago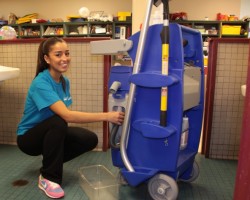 At Spotless Cleaning Chicago their aim is to ensure each of their clients arrives to a beautifully cleaned property and never has to worry about the space being anything but spotless. They are able to provide everything from a housekeeper in Chicago to a regular office cleaning service. This is a family owned service that only hires the most trustworthy and reliable individuals. This means that you never need to worry about having one of Spotless Cleaning Chicago's maids come into your home or workplace.