Top 10 Rated Cleveland Air Conditioning Repair Service Providers
Nolan Maintenance Inc.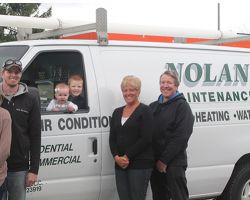 Whether you are hearing a strange noise or your unit is not cooling the room properly, Nolan Maintenance Inc. offers Cleveland air conditioning repair services that will easily find a solution. This company offers HVAC help as well as plumbing. The skills of these technicians really shine in their abilities to assess a problem with an air conditioner and provide a solution that can be implemented with ease. There is nothing more efficient than having a professional that has all of the knowledge and tools on hand.
Max Air Comfort LLC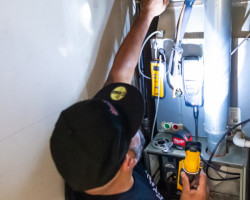 At Max Air Comfort we provide solutions for all your heating and cooling needs. Our Service department is here for you in your time of need. We also provide custom installation options when the time has come to replace your system. Our Max Performance Service plans give you piece of mind and keep your equipment running efficiently. Give us a call and let Max Air get your comfort under control.
Deluxe Heating & Cooling Inc.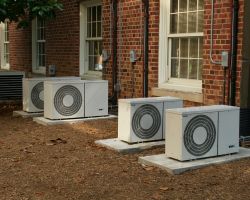 Deluxe Heating & Cooling Inc. is one of the local air conditioning companies that offers both residential and commercial repair solutions. This company uses the latest repair techniques to implement longer lasting solutions than ever before. Not only will this save you money in the long run but the services from these experts still come at relatively cheap prices. Knowing that this company has your best interests at heart will make it easy to call them whenever you need help with you AC or heating systems.
J.D. Indoor Comfort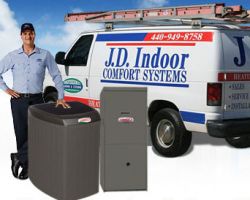 J.D. Indoor Comfort offers all of the HVAC services you need to keep your home at the perfect temperature all year round. This includes offering top quality AC repair in Cleveland, OH. These experts have the experience and the industry knowledge to fix your cooling unit and ensure that the solution that they provide will last. One of the most appealing aspects of this company is that they offer a 24 hour service, everyday of the week. There is no emergency that J.D. Indoor Comfort is not ready to handle.
Caraballo Heating and Air Conditioning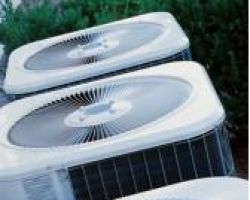 Caraballo Heating and Air Conditioning is a locally owned and operated AC service company that has built their reputation by offering impeccable customer service and having technicians that always arrive on time and are well prepared for the job ahead. They have the skills and the experience to address any AC problem you may be having in a way that means not having to call this company again any time soon. Calling this team means having a home that is more comfortable and an AC that is more reliable.
Reader Heating & Cooling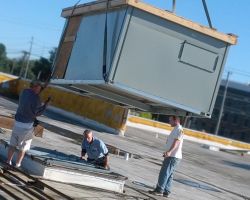 Reviews of Reader Heating & Cooling make it clear that this company has the professionalism and the skills to provide affordable and reliable AC repair solutions. This company offers to repair anything and everything that could be wrong with your unit. The expert technicians will arrive and quickly determine what aspect of the AC is causing the problem and then replace the part or make the necessary adjustments. They will work efficiently so you can be comfortable in your Ohio home sooner.