Top 10 Rated Cleveland Bathroom Remodelers
Capozzi Design Group
Capozzi Design Group offers luxury custom bathroom remodeling in Cleveland, OH. This company is known for providing renovation services from start to finish. Rather than just providing you with some ideas, this team will help you execute the plan that you have come up with together. They use a process to make sure that no detail is overlooked and no decision is made without your approval. Reviews rave about this collaborative experience and the affordable rates that this company charges for their role.
Hughes Kitchen & Bath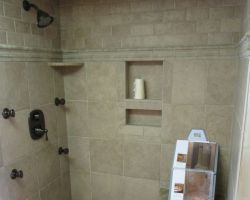 Bathroom remodeling is not stressful or overly expensive when you work with a professional remodeling company to make sure you are getting the best deals and using the most effective methods to complete the job in the shortest amount of time. For relatively cheap prices you can hire Hughes Kitchen & Bath to execute your remodeling project with ease. This team will guide you through what it takes to create an entirely new and fresh bathroom space while giving you the freedom to make all of the final design decisions.
Franklin and Associates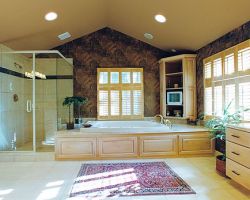 Franklin & Associates is known as one of the most professional and experienced local remodeling companies in Ohio. This company is able to build custom homes from scratch or help homeowners with renovation projects. This means that they are totally familiar with every aspect of a home and what goes into making a room beautiful as well as functional. When you work with this team you will immediately know that you are in the most capable hands as they guide you through the bathroom remodeling process.
Advance Home Improvement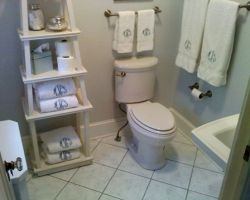 Improving your home for you and your family or to improve the chances of selling your home, starts with renovating the most used rooms in the house. Advance Home Improvement is a bathroom remodeling contractor that will help you to make your bathroom one of the most beautiful rooms. From the structure of the room, to choosing the style of the cabinets, the mirror and more, you will be able to work with this company to design and finish a bathroom that exceeds your expectations.
Unique Home Solutions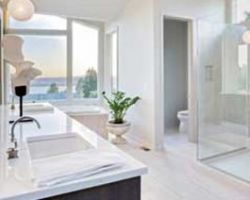 Remodeling your bathroom is a big job but one that will pay off in a big way. When you need help to make your bathroom an oasis that you love spending time in then you need to call the best Cleveland bathroom remodeler. Unique Home Solutions has a reputation for being able to take the ideas and wishes of a homeowner and turn them into a real bathroom that is functional as well as stylish. You will love working with this team from start to finish.