Top 10 Rated Colorado Springs Bathroom Remodelers
MTZ Construction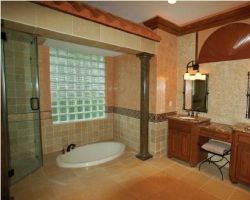 MTZ Construction is known for completing all kinds of home repairs but they have become famous for their professional bathroom remodeling in Colorado Springs, CO. this locally owned and operated company is friendly and helpful throughout the remodeling process. They will walk you through all of the design, remodeling and construction decisions too. This team can also advise you on the best way to get the most out of the space so it can function perfectly with your lifestyle and the work can fit within your budget.
Construction Pros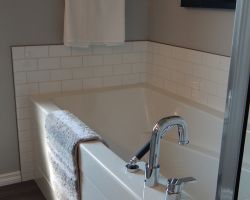 Construction Pro's is one of the only local remodeling companies in Colorado that is owned by a woman. For this particular company it means that attention to detail is key in everything that they do. As a bathroom remodeling contractor this helps the team go through the remodeling work step-by-step so no fixture or aspect of the room is overlooked. This team includes drywall experts, plumbers, electricians, and designers that bring their talents together to create a bathroom space that suits your home and your lifestyle.
Handyman Matters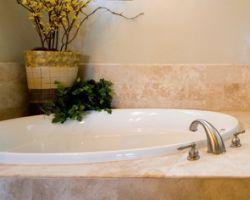 Having a company like Handyman Matters in charge of your bathroom remodel means you can be certain that any issue will be quickly overcome. These professionals are experts in a wide range of home improvement areas and are able to meet any challenge you may set their team. Their results are some of the most impressive in Colorado Springs but in addition to their quality work they have a straightforward affordable pricing system and complete the work remarkably quickly, which means your bathroom will not be out of action for any longer than necessary.
Up North Construction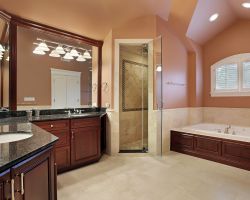 It may be surprising but for relatively cheap prices you can hire the services of Up North Construction to help you with any bathroom remodeling project you may have. Whether this means you want help redesigning and constructing the entire room or would simply like to replace the fixtures, this team has the skills and the experience to get the job done. They will work quickly and efficiently to make sure that the final results are exactly what you wanted, something reviews of the company always rave about.
Dun Rite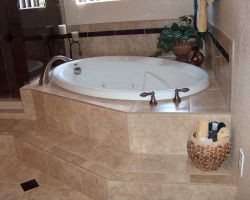 If you would like the bathroom of your dreams to come to life before your eyes then you need the help of the expert team at Dun-Rite. This company has years of experience helping homeowners revamp the space. As a Colorado Springs bathroom remodeler, this team will help you from start to finish. You will first work with the design staff to come up with the outline and plan of attack for the space and then the construction team will get to work and give you a bathroom space that you will love.