Top 10 Rated Cypress Licensed Electricians
Harmony Electric Co.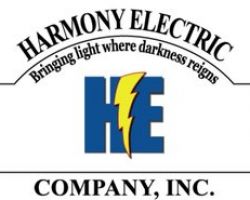 During any remodeling job, electrical work is bound to come up at some point. This is where most do-it-yourselfers will bow out and let the professionals, like the ones at Harmony Electric Co., step in. The Cypress electricians at this company have years of experience with the company, which began in 1985. The technicians take their work very seriously as they know doing the job correctly is imperative especially when there is a level of danger to the work that they do.
Trim Electric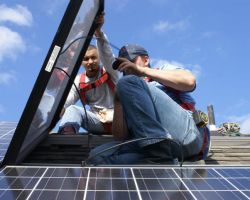 Trim Electric is a professional local electrical contractors that is familiar with large remodel and installation work as well as repairs for both residential and commercial properties. They can help you with everything from installing a ceiling fan to wiring some new lighting fixtures. The technicians work as quickly as possible without compromising quality. This ensures that you receive the best services without interrupting your life or your project for too long. This company is so confident that they even offer a 100% guarantee of their work.
A Good Electrician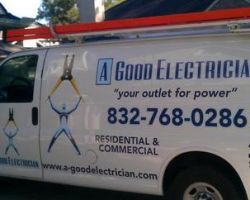 Finding a licensed electrician that offers emergency 24-hour services that won't break the bank is not hard when you know where to look. A Good Electrician is an independent electrical contractors in the heart of Texas offering reliable and professional services that are not overpriced. The call to the company is quick and painless. After you have agreed on a time to meet, they will arrive promptly and get the work done as quickly and efficiently as possible, meaning there will be little interruption to your life and schedule.
On Time Electric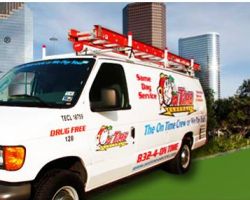 Reviews clearly say that if you need an electrician in Cypress, TX that you should seek out the professional help of On Time Electric. The main positive stated by former clients is that this company provides their work at the prices they quote. This means that this is not a company offering low prices only to stick you with a large bill once they have reeled you in. This company promises their affordable prices and furthermore guarantees all of their work.
Aarons Electrical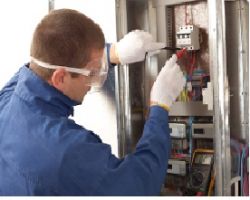 Aaron's Electrical is a local electrician company offering the most professional, reliable, and extensive services in Cypress. The experts at this company have years of experience and can provide assistance on any project or repair job including: installations, breaker box upgrades, fixture replacement, and so much more. You will not believe how quickly these experts work while getting the job done perfectly. You will also be surprised at the relatively cheap rates they charge clients for their time and expert work.