Top 10 Rated Dallas Bathroom Remodelers
Manning Remodeling and Construction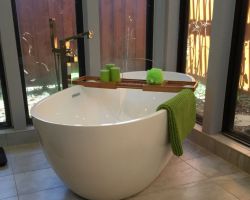 The before and after photos that Manning Remodeling and Construction proudly display says everything about the company. They are true geniuses when it comes to bathroom remodeling and transform spaces into not only beautiful ones but ergonomic ones too. You will be able to talk through your ideas or choose one of their many designs. Whatever you decide to do you will not be disappointed. Other local remodeling companies strive to meet the standard set by Manning Remodeling and Construction.
Bill Blankenship Contracting Inc.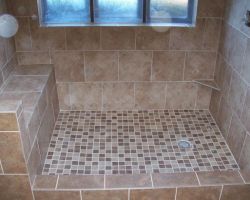 Bill Blankenship Contracting Inc. is a Dallas bathroom remodeler that you can trust. The fact that this company is able to provide services in a vast number of areas means that you can be sure that your bathroom-remodeling project is in the safest hands. While they are able to provide affordable prices, Bill Blankenship Contracting always avoids cutting corners by using cheap materials. This means that you will get the fairest price for the best quality you will find from any other company offering bathroom remodeling.
J. Williams Construction & Remodeling Inc.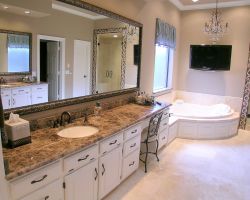 Amongst companies offering bathroom remodeling in Dallas, TX, J. Williams Construction & Remodeling Inc. is the only one that will not leave a job until the customer is completely satisfied. This professional approach has meant that their reputation has grown throughout Texas and they have been accepted into the National Association of the Remodeling Industry and the Home Builders Association. In fact, from the very first contact that you make with this company you will notice the difference and their obvious dedication to providing the very best service in the state.
Tri Star Plumbing Service
As a bathroom remodeling contractor that also specializes in plumbing, you can be sure that Tri Star Plumbing knows exactly how to give you the bathroom of your dreams. You will be able to first have an appointment with a knowledgeable consultant to determine exactly what you would like from your new bathroom. Whether you want to completely remodel your bathroom, refit a brand new shower, update your plumbing system or simply revamp the tiles, then Tri Star Plumbing is there to help.
A Beautiful House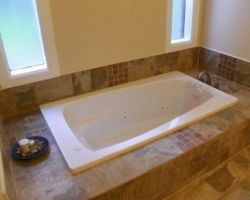 While A Beautiful House actually specializes in remodeling the entire of your home, their bathroom work is certainly one of their best services. Their team of experts will be able to provide you with a quotation that has a guarantee for low prices. Viewing just some of their past projects and the reviews from previous clients will show their high level of quality. You will certainly not be disappointed by hiring A Beautiful House to renovate or completely remodel your bathroom.