Top 10 Rated Dallas Real Estate Agents
Gilchrist & Company
Buying and selling real estate is a serious business because of the amount of money involved and the fact that you are dealing with people's homes. These places have meaning to everyone that has lived in them, so the professional brokers and Dallas realtors you deal with should understand and value that. Gilchrist & Company is one of the best residential real estate agent companies because they are totally honest and upfront with their clients about realistic prices and expectations throughout the home buying and selling processes.
Henry S. Miller
Henry S. Miller is a company that has been family owned and operated for over 100 years. This company has grown to now be one of the biggest and most professional commercial realtor and estate firms in the state. This company has grown so large because they have always put their customers first. Their business independence and dedication to providing an honest service has given them the freedom to do right by their customers rather than do right by a large faceless corporation.
VIP Realty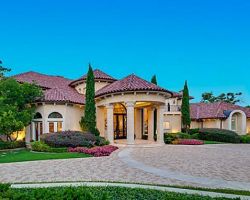 Buying real estate in Dallas can be a minefield. There are so many houses and price ranges to choose from, it can seem overwhelming without the guidance of the professionals at VIP Realty. This company will help you better recognize what is an incredible deal and what is a rip-off disguised as a good deal. Reviews of the realtors and the entire process have been nothing but raving. You will feel like you have a friend in the selling and buying of your new home.
Your Home Place
When you have made the big decision to move to another home in the same town or hundreds of miles away, you need a local real estate agent that you can trust. You need to work with someone that has your best interests at heart, not the commission check as their motivation. That is why many in Texas turn to Lisa DeNardo of Your Home Place Realty. Lisa works to take the stress out of the home search and buying process for you, something you simply cannot put a price on.
Weichert
Choosing realtors in Dallas, TX that you can trust doesn't mean going to the local company when you can work with Weichert. This company began as a small local business in 1969 and has since grown to operate throughout the country. This means that they have the small boutique style customer service with the access to lower prices of larger companies. When you choose to work with this company, you will be immediately put into contact with a local expert realtor and be well on your way to buying a new home.
Top Category: Realtor | Home page: youthfulhome.com