Top 10 Rated Detroit Bathroom Remodelers
Eastside Kitchen and Bath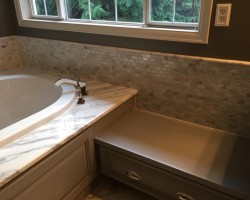 Hiring a bathroom remodeling contractor like Eastside Kitchen & Bath will save you time and money. This company has technicians that will easily be able to design the space so you can get the most out of the room in terms of functionality while also maintaining the style. This company has helped countless homeowners in Michigan remodel their bathrooms since 1997, when the company was established. With a highly experienced team that has the skills to meet any special request, you cannot go wrong by hiring this service.
Total Home Solutions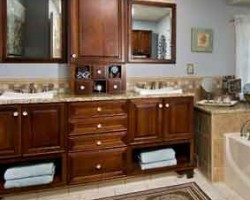 Total Home Solutions is one of the local remodeling companies that can help you with every aspect of transforming your bathroom. From choosing the paint colors to installing a new bathtub, this company can take on all of the work while you make all of the material and design choices. According to reviews, having a company that can complete the work quickly and efficiently is something that you will really appreciate when the project is finished. This is especially true when you consider the affordable rates for their work.
ATB Building Inc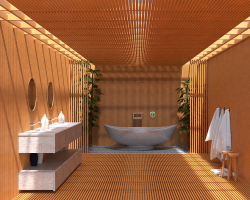 Whether you are looking to update your existing bathroom or would like to add value to a home that you are selling, ATB Building Inc. is a Detroit bathroom remodeler that is there to help. This company will help you completely transform the room or make small changes based on your needs and what will make the space more enjoyable. According to reviews, one of the best aspects of working with this company is that they address every aspect of the project collaboratively with the homeowner.
Design and Build Construction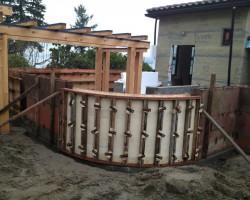 Design & Build Construction is a professional company that has helped countless homeowners finish their basements, complete custom tile work and renovate bathrooms. This company has the expertise to carry out everything from design work to the plumbing and construction needed to achieve the best results. This team will work quickly to have the project completed and they will work to make sure they are using the highest quality materials at relatively cheap prices. These experts will put your needs, budget and schedule first in any project.
Mans Kitchen and Bath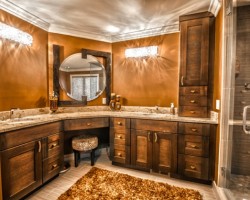 Renovating your bathroom is one of the biggest projects you can take on in home improvement because there are many different elements to consider. The experts at Mans Kitchen & Bath have the experience to deal with the design, the construction, the plumbing, and electrical work so you will never have to deal with many vendors or solve problems on your own. For bathroom remodeling in Detroit, MI, working with this company to achieve the best results is a must.