Top 10 Rated Fort Worth Kitchen Remodelers
Medford Remodeling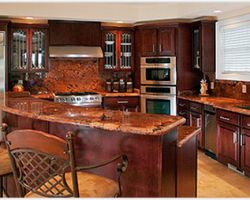 When you put your kitchen remodeling into the hands of the Medford family you can be sure the results are going to be stylish and exactly what you imagined. Over the three decades they have served customers throughout Texas, they have made dreams come true in kitchens of every size and shape. Their reputation is built on their customer's satisfaction and all of their reviews work as the perfect advertising for this team of professionals. With quick turnaround times, you will be able to have your ideal kitchen installed much sooner than you think.
Davidson Reconstruction Incorporated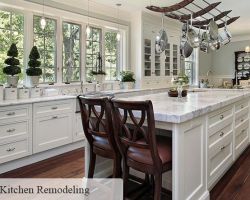 The fact that the team at Davidson Reconstruction Incorporated is experienced in all kinds of home remodeling is a huge bonus. Many companies offering kitchen remodeling in Fort Worth, TX have only completed projects based on this one room. The experts at Davidson Reconstruction are able to take into account the home as a whole and tie the kitchen into your overall style. This means, instead of having the kitchen stand alone it blends flawlessly into your home. The results truly are breath taking and professional.
The Artec Group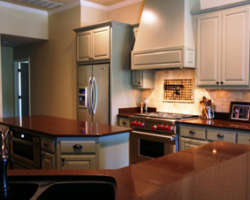 Local remodeling companies are constantly striving to try and meet the standards set by The Artec Group. This team of interior designers knows how to make a space feel like a home and this is certainly true of their kitchen remodeling. It is their unique blend of comfort and functionality that makes every aspect of the kitchen shows flair of design and innovation. Their testimonials and gallery show just how incredible their creations are and that they really are the best Fort Worth kitchen remodeler.
KTI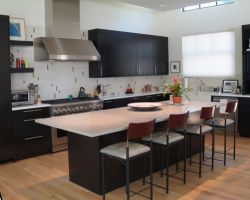 It is not only the current projects of KTI that make this company the best in the city but also their history of innovation and engineering genius. Their team is known throughout the remodeling industry for employing cutting edge designs and implementing them into some of the most contemporary styled kitchens in Texas. KTI never use cheap materials, substandard labor or cut corners in any way. This only goes to show the sheer high quality finished product that they provide to every one of their customers.
Sylvie Meehan Designs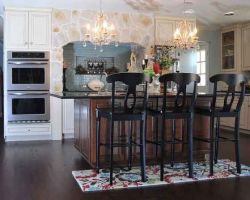 Having your kitchen remodeled is a huge decision to make. Sylvie Meehan Designs understands this and that is why they do not push any of their clients into using them as their kitchen remodeling contractor. Instead they provide images of kitchens they have remodeled in the past to serve as inspiration for future projects. Their creations are simply beautiful. Any homeowner would be proud to have a kitchen designed by Sylvie Meehan and at their surprisingly affordable prices it is possible too.