Top 10 Rated Houston Cleaning & Maid Service Providers
Uptown Maids Cleaning Services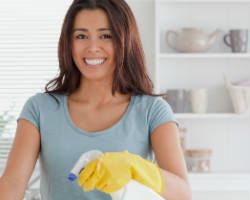 At Uptown Maids Cleaning Services they work constantly to provide a service that is flawless. With almost two decades worth of experience providing Houston cleaning services, this team of maids has earned this company a shining reputation. It is clear from reviews left by previous clients that this company is truly dedicated to providing only the very best house cleaning service. For the past five years they have kept the same members of staff, they work perfectly as a team and will have your house immaculate in no time at all.
Revive Cleaning Service LLC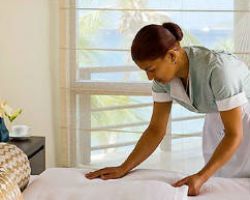 You may be busy at work, with the family, or simply need the personal time to do other things, but whatever the reason for needing a local house cleaning service, Revive Cleaning Service will make your house an oasis to come home to. They are available for weekly cleans, emergency late night cleaning sessions before guests come to stay or can even help you leave the house looking presentable when you move out. Reviews of this service make it clear that it is reliable and comes at affordable prices.
Keep It Green Maid Service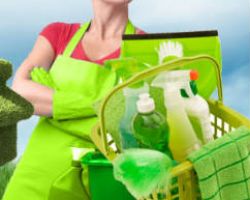 Maid services in Houston, TX don't have to be a luxury only for the rich. It can be affordable for a busy family too when you go to the right company. Keep It Green Maid Service is one company in Texas that is totally dedicated to using cleaning products without harmful chemicals. They offer services to have a professional come in weekly, for a seasonal clean, when moving, or for a special project. These maids are ready to help you with any of your cleaning needs.
White Gloves Kleaning Services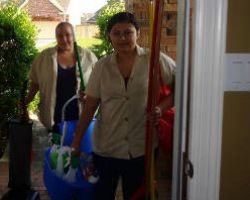 White Gloves Kleaning Services is one of the few Houston cleaning services that has been cleaning homes in the area for 15 years. With experience cleaning entire homes on a weekly basis to caring for high-end furniture, these experts will make sure your house is spick and span when you don't have the time. Simply put, this company will provide you with the best housekeeper in Houston. Not only will you be able to rely on these maid services, but you will be able to customize the work that needs to be done.
Maid Envy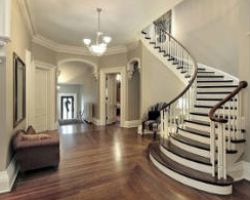 Maid Envy is a company that offers both residential and commercial cleaning services for their clients in Texas. With professional and experienced maids who have all gone through training, you can be sure that when you hire this company, you will have a pristine environment when they are finished. In addition, this company is an office cleaning service and is also available to service your home or business to match any schedule or timetable you would like including daily, weekly, and monthly options.