Top 10 Rated Kansas City Bathroom Remodelers
Young Create & Remodel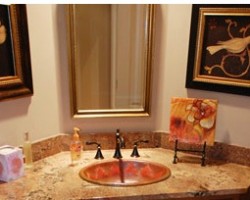 While Young Create & Remodel are able to assist their clients with whole home renovations they have become known in Kansas City for their stunning bathrooms. Other remodelers in the city usually focus on getting the bathroom looking acceptable but the team at Young Create & Remodel believes in transforming the space into a luxurious oasis. With all of the qualifications and experience that you could want in a remodeling team, you can be certain that this company is the best in the industry.
Artisan Construction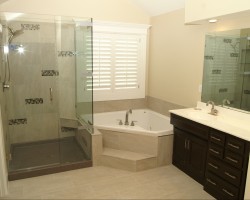 The designers and construction team at Artisan Construction understand that choosing to have a space remodeled is a big decision. This is why they never rush their clients into making any final choices or push them to accept any designs that they don't love. With this kind of quality of customer service this team stands out amongst local remodeling companies and should certainly be your first choice for when you want to renovate your bathroom. An added bonus is that this company never uses cheap, low-quality materials as they ensure every detail is perfect.
Kansas City Remodel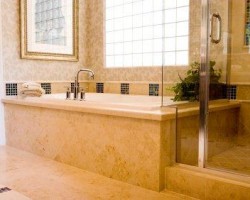 Allen Deuschle and Jud Coester founded Kansas City Remodel in 2006 with the aim to provide a high quality renovation service to as many of the residents of the city as possible. Through their dedication to their customers they have quickly become known as a leading Kansas City bathroom remodeler and have completed hundreds of projects for their clients. They have achieved this position by always being easy to work with, professional and making sure the remodel is carried out as efficiently as possible.
Erica Kay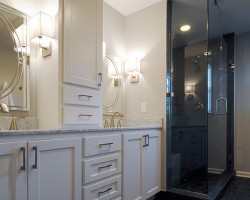 Previous clients of Erica Kay always mention that the entire team has a dedication to each project that can rarely be found in any other construction company in Missouri. As a bathroom remodeling contractor you couldn't ask Erica Kay Thowe, the owner of this design service, for more. She insures that the interior suits your family's personality perfectly and that the layout makes use of the space simpler and more enjoyable. As Erica Kay is well founded in the industry she is also able to secure some of the most affordable prices from suppliers.
Vision Builders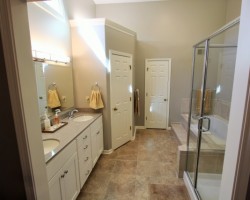 Unlike the majority of other companies offering bathroom remodeling in Kansas City, MO, Vision Builders actually listens to their clients and makes sure that all of their dreams come true. This team is able to work on the entire property but they understand that nothing makes a home more livable than a perfectly finished bathroom. With the before and after galleries you can be sure that the results will be amazing and with the reviews from previous clients it is clear this team is easy to work with and professional throughout the project.