Top 10 Rated Kansas City Plumbers
Patriot Plumbing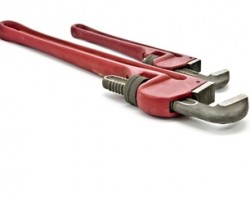 There are few things worse than having a plumbing issue in your home. This can lead to the sink not draining properly or an odd smell coming from the shower. In any case, you can call the professional Kansas City plumbers at Patriot Plumbing for efficient and affordable solutions. The owner of the company, Bob, has over 31 years of experience that he uses as a guide whenever troubleshooting an issue or determining the best way to execute a project.
Absolute Plumbing Plus LLC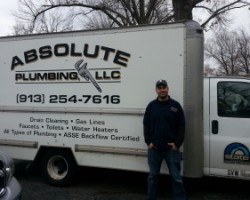 You will never need to look at specifically hiring a 24 hour emergency plumber or a plumbing repair contractor when you have a reliable professional on call that can do it all. From troubleshooting where a leak is coming from to helping you install a completely new fixture, the team at Absolute Plumbing Plus LLC offer their 15 years of experience for all of your plumbing needs. This third generation plumbing company really does have the efficiency and the reliability you have been looking for from a local plumbing service.
John The Plumber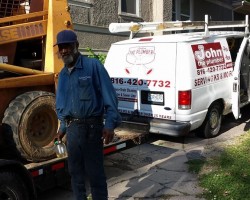 John The Plumber is a family owned and operated service with over 30 years of successful history in the area. This team offers everything from free estimates for their projects to same day or next day service depending on their availability and the severity of the issue at hand. When you want to work with a local plumbing service that you can trust, there is not a more qualified or highly regarded company than this one. They even offer discounts for senior citizens and first time customers.
Riden Plumbing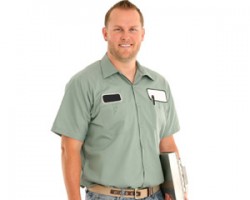 You will never have to panic about overpaying for plumbing work or dealing with less than perfect results when you work with Riden Plumbing. This company offers both residential and commercial plumbing solutions in Missouri for relatively cheap prices. For the last 33 years, this company has built up their reputation on reliability and friendly customer service. Since Dan Riden began as a lone plumber in Kansas City, MO in 1979, his business has grown to have countless loyal customers, even spanning a few generations.
Olathe Plumbing Experts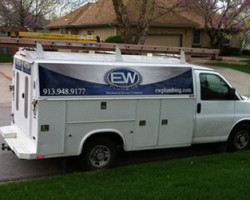 You may be able to do some handiwork around the house on your own, but there are a select few jobs that should be left to the team at Olathe Plumbing Experts. This company is able to help you with any issue or project you may have, both small and big alike. This is one of the few plumbing companies in the area that also offers planning for when you have an upgrade or renovation project coming up. Flexibility is this company's best feature, according to reviews.