Top 10 Rated Kansas City Tree Service Providers
Elis Tree Service Company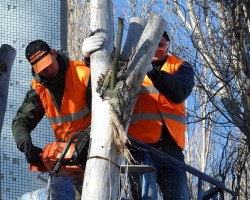 When you call Eli's Tree Service Company, the first thing you will experience is having a free estimate for the work you would like done. This is only the beginning of the company caring for their customers. Though this is one of the younger tree care companies, the technicians have over 45 years of combined experience. The goal of this team is to meet your needs and then to ensure they completely clean up any debris when they are finished to give you the best looking landscape possible.
All Star Tree Services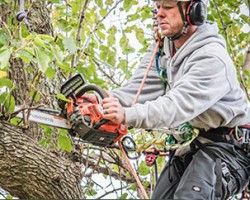 All Star Tree Services is a company that has been offering the safest and highest quality Kansas City tree removal and care for the last 12 years. This family owned and operated service provides their customers with all of the tree services they could possibly need and do so with a friendly and professional touch. Whether you need residential or commercial assistance this company has technicians that are able to easily assess the best approach for any project, big or small.
Whitley Wood and Tree
Since 1997, Whitley Wood and Tree has been the chosen tree service in Kansas City, MO for many families and homeowners. This locally owned business is always friendly and professional when they are needed for any project or emergency. The technicians at this company are highly trained, with years of experience that mean they use the safest and most effective practices in everything that they do. This team is even known for having an artistic touch when they are asked to complete trimming and pruning work in Missouri.
Prentice & Bush Tree Service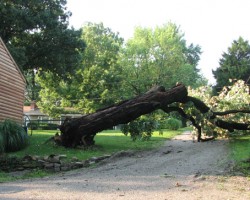 Tree care can be affordable when you work with Prentice & Bush Tree Service. This company has been family owned and operated for three generations. From assessing the health of trees to removing unsightly vegetation and providing stump grinding, this team does it all. For relatively cheap prices, you can have your landscape assessed by this expert team or you can hire them to execute your plans for the outdoor space. If the reviews are any indication, then you will love the results in either case.
Clark Tree Service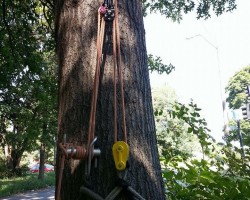 Clark Tree Service is there to accommodate for all of your tree and landscaping needs. Whether you need to hire these tree pruning contractors to shape your trees or would like tree cutting services to thin them out, this team has the skill and the training to do it all. One of the best things about this company is that they will work on your schedule. This flexibility means that you can hire this local tree trimming service at a time and on a day that is most convenient for you.