Top 10 Rated Las Vegas Licensed Electricians
Casas Electric Inc.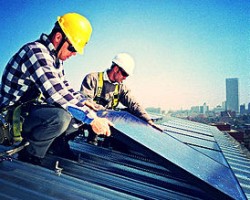 For companies looking for an electrician capable of providing services suited to a commercial property it can seem impossible to find the right option. Casas Electric, Inc. was founded in 2000 to provide the businesses of Las Vegas with a highly skilled team of electricians that have the experience and equipment necessary to carry out detailed installation work and all manner of electrical services. They are also able to oversee a project, as they are also able to provide consultation, budget management and value engineering.
One Hour Electric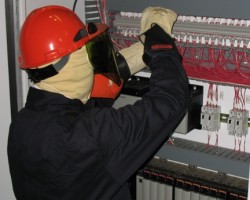 With a goal of complete customer satisfaction it is not surprising that One Hour Electric has a stunning reputation and a whole list of reviews filled with praise. The reason they have been able to achieve this is their highly experienced technicians. Whether you are looking for installation work, repairs or maintenance, One Hour Electric will send a licensed electrician to you quickly and you will be amazed at how efficiently they will get the job done. As a family owned company they also provide unbeatable customer service.
Allstate Electric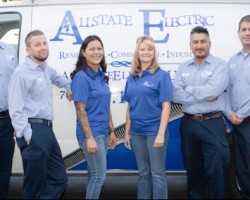 Allstate Electric is one of the few Las Vegas electricians that can provide everything from residential to industrial services. This company is locally owned and operated so they offer a personal touch that cannot be found at the majority of other services. While they certainly have kept their service local this doesn't mean that they are incapable of working on larger projects. Every technician at this company is highly trained and is able to quickly assess any situation and advise on how to move forward.
Can Can Electrical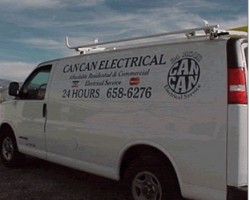 Can Can Electrical is an independent electrical contractors that has built their stellar reputation by offering fast and friendly work for all of their clients. When you need an electrician in Las Vegas, NV for your home or business, this company will be there to troubleshoot any issue or provide professional assistance installing new fixtures. One of the best aspects of working with this Nevada company is that the technicians are experienced and will always find an affordable solution in just one visit.
24 7 Electrical Services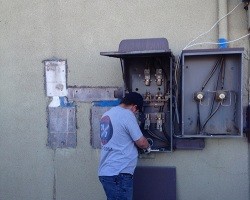 24-7 Electrical Services is one of the few services in the city that cater to residential properties only. They understand that many of their customers are suffering financially so they have made sure that they always remain cheap. Even though they have affordable prices they are also one of the most professional local electrical contractors and they are available in an emergency on a 24 hour basis. For an electrical service that really cares about their clients you should look nowhere else.