Top 10 Rated Long Beach Bathroom Remodelers
Beaver Remodel Inc.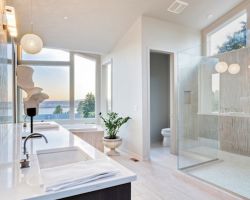 When you would like to renovate a room in your home, the costs and the time required can make the project seem overwhelming. When you work with Beaver Remodeling, you will not have anything to worry about as this team will work quickly and efficiently while also finding you the most affordable materials. This company is highly experienced when it comes to bathroom remodeling in Long Beach, CA. They have the expertise to address all of the design, plumbing and construction aspects of the project.
C.R. Beinlich & Sons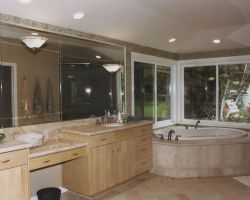 C.R. Beinlich & Sons offers custom bathroom remodeling that is completed with flawless craftsmanship. Calling this company is the best way to get things started. You will be able to talk to the team about design and materials before coming up with a plan of attack. When you have made all of the decisions, the team will work quickly and efficiently to complete the remodeling work. Reviews say this straightforward process and the relatively cheap prices mean they will work with this company on any future projects too.
Builder Boy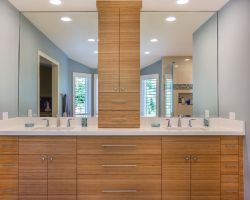 For over 20 years, Builder Boy has been one of the best go-to local remodeling companies. This company is split into divisions that are more specific including Paint Boy and Cabinet Boy. By working with this company or a combination of the divisions, you can be sure that the bathroom remodeling work they do is completed to match your exact style. Every technician at this company will guide you through what they can do to improve the look and functionality of your bathroom.
Different By Design Inc.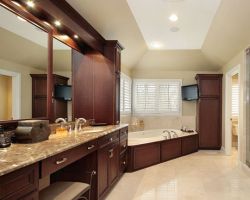 When you want to work with a professional bathroom remodeling contractor there are only a few companies in California that offer impeccable customer service and craftsmanship. This company has been serving the area since 2004. They are a full service design center and construction company that combines all of their services to offer incredible remodeling work. From beginning to end, you will work with a member of this company who has years of experience, a keen eye for style and extensive industry knowledge.
Zieba Builders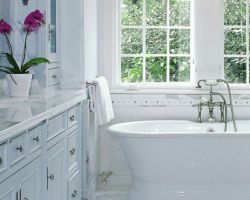 Zieba Builders is where you will find a Long Beach bathroom remodeler that can make your bathroom a space that is both functional and stylish. The team at this company is composed of experts in the various aspects of bathroom remodeling work. This includes a designer, contractor and production manager. The way this team works together to provide their customers with the best service is something that needs to be experienced first hand. You will be amazed at how this leads to efficient and flawless work.