Top 10 Rated Louisville Bathroom Remodelers
M&H Remodeling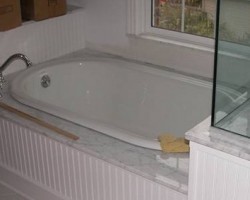 M&H Remodeling is one of the local remodeling companies that really do it all. This team has expert in every aspect of a design project from the plumbing to the tiling, the design and more. You will always be impressed by the work of this team in terms of quality and craftsmanship. On top of the stellar results, you will also enjoy that this team works to get you cheap prices on materials using their connections to keep you on or under the set budget.
EH Remodeling II Inc.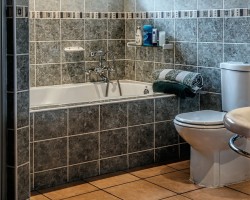 EH Remodeling II, Inc. has extensive experience with the intricate and detailed work needed to complete a bathroom remodeling project. From laying small tiles to installing a new toilet, this team will be able to complete every aspect of the job from start to finish. The efficiency of this bathroom remodeling contractor will save you time and money. You will quickly find that other remodeling companies pale in comparison considering how professional and affordable this company has made their work.
Clayborn Contractors Inc.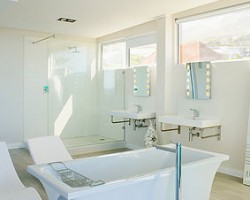 Your bathroom is one of the most used rooms in your home and one that requires the most attention for bathroom remodeling in Louisville, KY. Having the experts at Clayborn Contractors Inc. help you come up with a design and plan for the bathroom of your dreams can be the difference between having the results you want and a stressful experience with less than perfect results. While staying within your budget, this team will listen to your wants for the space and do their best to make that vision a reality.
Bailey Remodeling & Construction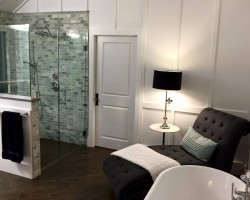 The process of working with Bailey Remodeling & Construction is really three-fold. First you work with the team to design the space, then the contractors work to make the plan come to life and finally you can enjoy your new bathroom. This Louisville bathroom remodeler asks you all of the questions necessary to make sure the final results of their work are the best and are done for the most affordable industry rates possible. You will be able to sit back and watch the designs that you helped come up with unfold in your home.
O Rourke & Associates Inc.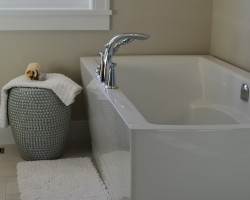 With over 65 years of experience in the business you can trust that O'Rourke & Associates, Inc. is a remodeling company that has stellar service and high quality workmanship down to an art. This company is known for having creative and innovative design ideas as well as the construction team to carry out those same ideas flawlessly. If you want to work with industry pros then this Kentucky company is the premier bathroom remodeling service, according to the countless positive reviews.