Top 10 Rated Louisville Carpet and Rug Cleaning Service Providers
7 Pillars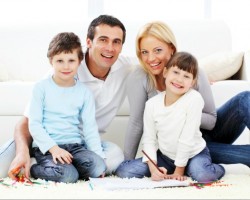 7 Pillars is a company with services and equipment so extensive, they can offer both residential and commercial carpet cleaning in Kentucky. Each technician that works for this company has been highly trained in all aspects of cleaning carpets as well as upholstered services, hardwood floors and more. They use the deepest cleaning methods to be sure that they always provide their customers with the best results. These experts will remove all odors, stains, dirt and residue from the carpet with ease.
Michaels Carpet and Upholstery Cleaning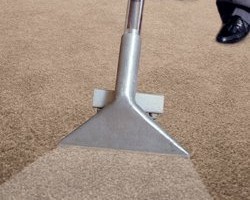 Carpet cleaning once a year or seasonally can come at affordable prices when you hire Michaels Carpet and Upholstery Cleaning. This company uses the most efficient equipment to be sure that they are providing their customers with the highest quality cleaning. The technicians are trained in treating stains as well as removing pet odors. This can mean the difference between saving money and having your carpet last longer or having to replace the entire surface all together. With these services you can save both time and money.
Advanced Building Services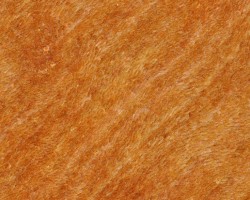 With over 26 years of experience in the business, Advanced Building Services is one of the most well trained teams of Louisville carpet cleaners in the area. When you hire this company, you can expect total perfection each and every time they come and clean your carpets. They can also offer a protectant, deodorizer or even do small repair work too. Whether your carpet looks dirty or you would simply like to ensure you have the healthiest home possible, hiring this service is a must.
Cardinal Care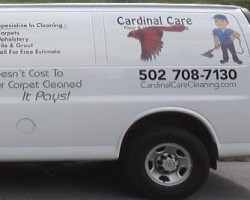 Cardinal Care uses a truck mounted steam cleaner to make sure the carpets they are treated will be completely healthy and totally clean. This company is there when you need them and for the services you need to keep your home fresh throughout the year. They even provide an emergency water extraction service that can save your rugs from becoming damaged and moldy after any flooding. Reviews of this company rave about how cheap it is compared to other local rug cleaning services in the area.
Rodriguez Cleaning Services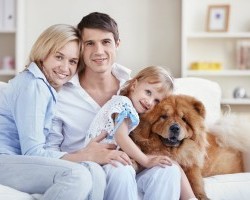 Professional carpet cleaning in Louisville, KY from Rodriguez Cleaning Services is always completed using the highest quality cleaning products and techniques to ensure you always get the best results. This is all part of the company also making sure that you are satisfied with their work and that you will come back to the locally owned and operated service whenever you would like carpet cleaning done again. All of the technicians are certified in what they do and as the company is so focused on the client that you will always get the most thorough work possible.