Top 10 Rated Mesa Appliance Repair Service Providers
Guarantees Appliance Inc.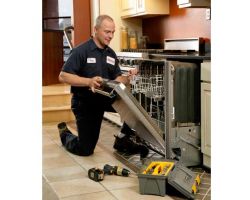 Guarantees Appliance, Inc. they have made their service simple to use, as they know that when an appliance stops working you don't have any time to waste. Each of their technicians is trained to identify the problem quickly then they will offer honest advice on whether the appliance can be repaired or a new one should be purchased. This professional and open approach has been commented on by previous clients time and time again in the reviews that Guarantees Appliance proudly displays on their site.
AABCO Service
As an Arizona based appliance repair company, AABCO Service has trained its technicians to deal with the brands and models found in local homes and businesses. This means that when the technician arrives at your property they will already be familiar with your appliance and be able to quickly find out what is wrong. They will clearly explain to you what the problem is and how they need to proceed. Since 1967 AABCO Service has been offering this expert advice, never cutting corners or using cheap replacement parts.
Bishop and Son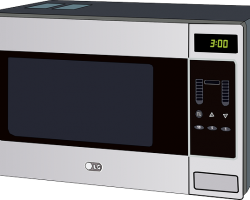 Rick Bishop, the owner of Bishop and Son, understands how much a day can be ruined by an appliance breaking down and that is why he founded one of the best companies offering appliance repair in Mesa, AZ. While these technicians are able to help with any kind of appliance they have quickly become one of the top local refrigerator repair companies. Above everything else they pride themselves on a wide knowledge of all appliances so they can efficiently fix any problem.
Dinos Appliance Factory Service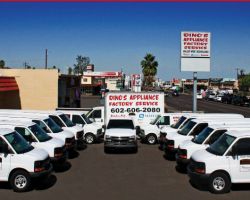 The difference between Dino's Appliance Factory Service and other companies is that they have a straightforward and honest service. If you need something fixed then they will make it happen. It really is as easy as that when it comes to Dino's Appliance Factory Service. They are authorized to repair major brands and their technicians are qualified to work on various appliances including your: dryer, oven, dishwasher and washing machine. Dino Battilana, the owner and founder, and his team are ready to help you with any appliance issue.
Tiger Mechanical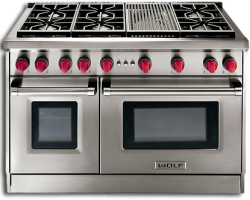 Finding a Mesa appliance repair service that matches the quality of Tiger Mechanical is almost impossible. The awards and reviews that this company has earned are impressive. The main aim of this service is to get your appliance up and running again in the shortest time possible whilst offering some of the most affordable prices in the city. In addition to only ever sending a technician with many years of experience they also offer a 5-year parts warranty and a 1-year labor warranty.