Top 10 Rated Mesa Home Builders
Structural Technology Custom Homes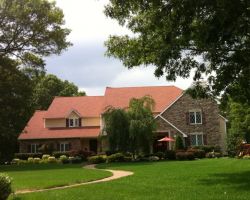 With one of the most talented designing teams in Arizona, Structural Technology Custom Homes can cater to everything you always imagined in your home. Not only will the building be exactly what you always wanted but every inch will be of the highest quality. This dedication to being the best residential building company has meant that Structural Technology Custom Homes has earned several awards and a stunning reputation that is always reflected in their praise-filled reviews. In addition to their testimonials you can view their portfolio filled with impressive past projects.
Copper State Construction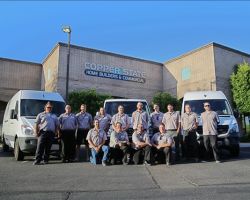 When Clint Fessler realized that home builders in Mesa, AZ were not providing sufficient quality homes he went into action. Copper State Construction was founded on the principles of providing only the most skilled building work and being straightforward with everything including prices. Every client who has hired this company has loved working with the designers and builders. Whether you are looking for Mesa custom home builders or simply want a small part of your home remodeled, this company will be there to help.
Stone Creek Building Co.
Everything that Stone Creek Building Co. creates is completely customized. They are simply the best unique luxury home builder in Mesa. Having been founded in 1993 this company has grown into a strong team of expert designers and professional builders. They have worked on everything from smaller residential properties to large commercial projects. Not only will the resulting home or business building be impressive but it will be achieved quickly and at some of the most affordable rates in the industry.
Love Development and Construction Inc.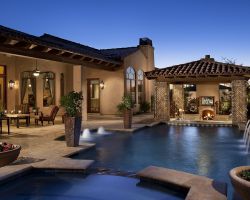 From residential to commercial projects, Love Development and Construction Inc. have reviews that have nothing but the most positive things to say about their work. They not only believe in providing the best experience but take great pride in the homes that they create. This is a personal touch you can only get with local building contractors but in addition to this attitude Love Development and Construction Inc. also has the skills and strong contacts of a nationwide building company.
Landmark Homes USA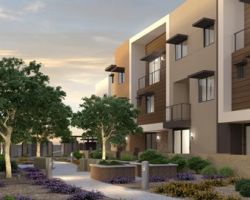 What could be better than a large group of professional builders who have been a part of over 15,000 homes since 1977? Landmark Homes USA is the leading construction agency in the whole of Arizona. Their team is dedicated to eco-friendly building techniques, providing only the most advanced craftsmanship and being the friendliest in Mesa. They have been recognized by several awarding bodies and have continually been in the media for their achievements. You won't regret opting for these quality home builders.