Top 10 Rated Miami Licensed Electricians
DJ Electric Services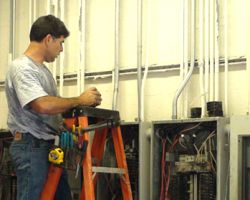 Relatively cheap electrical work can be hired from DJ Electrical Services without compromising quality. When you call this company you can rest assured that only a licensed electrician will ever be sent to offer repair and remodeling solutions for your home. The best part is that this team ever offers 24 hour emergency services so you will never be left without power or in a jam. The reliability and flexibility of this company alone are reason enough to hire their technicians for all of your electrical needs.
Enterprise Electrical Contracting Inc.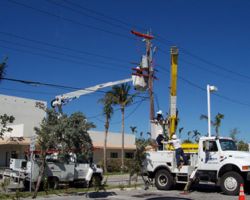 Enterprise Electrical Contracting Inc. is a company that offers the best commercial and industrial electrical work in the business. These local electrical contractors have years of experience and are able to draw on their industry knowledge to offer lasting electrical solutions. The most popular services of this company include street light maintenance, cable pulling, and new construction installation. These are the independent electrical contractors to call for the big jobs. You will love working with such a knowledgeable team on any large project.
Miami Power Contractors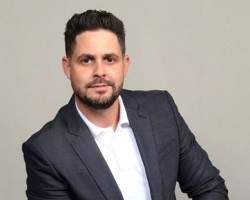 We are electrical contractors in Miami and Fort Lauderdale, dedicated to provide commercial and residential services. With a team of skilled electrical contractors, the company has achieved more than 175 projects in the last 5 years. In every job that we undertake we thrive to please our customers with three essential values: Quick service Affordable price Meticulous performance
Concord Engineering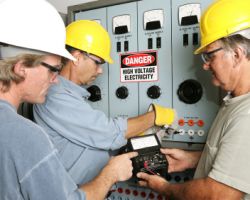 Concord Engineering is known for providing innovative and reliable electrical work throughout Florida. This company offers commercial solutions that are cost effective as well as long lasting. Whether you need electrical installations or would like to install system automation, this team can get the job done and do it well. Since this line of work is also quite dangerous, it is important that you are working with a company that is up on all the latest safety regulations like this one.
Florida Electricians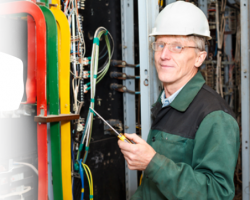 When you find a professional electrician in Miami, FL that offers their work at affordable prices, you should hang on to that contact for as long as possible. This is the exact reason so many customers have become loyal to Florida Electricians. When you work with this team, you can be sure that you are working with a reliable, award-winning team that will always find the best solutions for your residential electrical issue or projects. With a lifetime guarantee, you can always rely on this company's work.
Omar Electrical Contractor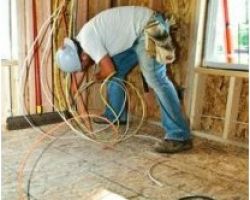 Electrical work is not something you should attempt to do yourself. In order to complete the work well and using the safest methods you need to hire the Miami electricians at Omar Electrical Contractor. This company is known for offering a full range of services that include installations, repairs, maintenance and more. Reviews say that the level of service the technicians provide is like nothing you have ever experienced before. This company will quickly become your go-to for any work you need done.