Top 10 Rated Milwaukee Bathroom Remodelers
Brillo Home Improvements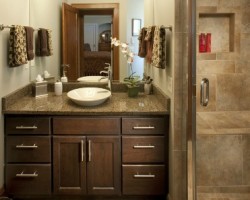 Taking your bathroom to the next level of style and functionality starts with hiring the best bathroom remodeling contractor in Wisconsin. Brillo Home Improvements has been offering top quality bathroom remodeling work for many years. The technicians at this company have the skills and the experience needed to make your bathroom dreams become a reality. You will work as a team with the professionals to ensure the results are perfect. This is the best way to make you feel comfortable throughout the process and make sure your ideas are being heard and understood.
Bowles Group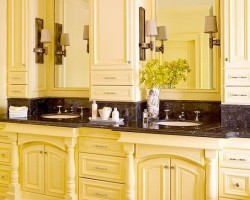 Homeowners may avoid bathroom remodeling projects because they are notoriously costly and time consuming. If you would still like to transform your bathroom without these negatives then you need to work with Bowles Group. Their remodeling team works tirelessly to make any remodeling project as affordable as possible for you. Staying on budget without compromising the integrity of the materials or the quality of the workmanship are all things this company is known for. The professionals will always put you, your schedule and your wants first.
JBS Construction
For a Milwaukee bathroom remodeler, you could work with a handyman that would need to contract specific services or you can opt for JBS Construction and have the entire project completed by the same team from start to finish. As a client of this company you will get to know the team as you work together to come up with design and construction plans that fit into your schedule. For relatively cheap prices you can work with this company to remodel the bathroom completely.
A2Z Bathrooms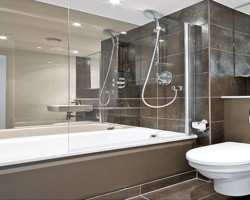 The reviews of most local remodeling companies range from being ok to being incredibly negative. One of the only companies that consistently receive stellar reviews for their skills and customer service is A2Z Bathrooms. This professional team works together and with the client to ensure the best results are always achieved. This kind of process is something that eliminates stress for the homeowner and eliminates any question about what the homeowner would like done in terms of developing style and choosing materials.
CJ Homes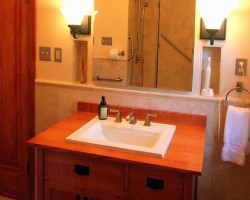 CJ Homes is a company known for their work throughout various properties but they are famous particularly for their bathroom remodeling in Milwaukee, WI. This company has all of the technicians to tackle the specific projects involved in the process. From tiling to plumbing, construction and design, you will have an expert for each aspect of the remodel. This company maintains the highest standards throughout their work so you can be sure that the entire room is completed with the exact results that you have always wanted.