Top 10 Rated Milwaukee Garage Door Repair Service Providers
Damon Doors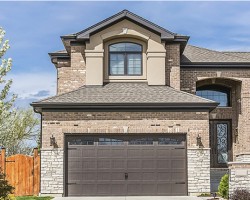 You could choose to invest in a total garage door replacement, but if you are not looking to spend that kind of money then you can have the technicians at Damon Doors come and offer a long lasting repair solution. Having a broken garage door can cause problems with storing vehicles inside and if this is also an entrance into the rest of your home then there are serious security risks as well. The technicians at Damon Doors will work quickly to find a solution that keeps your family safe and restores functionality to the door.
Overhead Door Company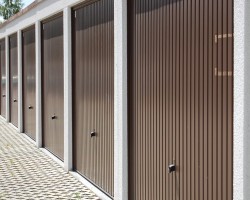 For garage door repair in Milwaukee, WI, many residents turn to Overhead Door Company because they have an incredible track record of service. If the reviews are true, then you can expect total professionalism and results whenever you hire this team. They will always come prepared with all of the knowledge and tools needed to fix your specific problem. Unless a part needs to be ordered specially, you can expect to have a working garage door within the day of service.
Anytime Garage Door LLC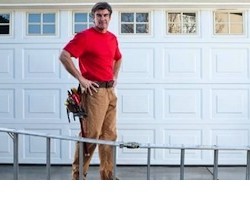 Many local garage door openers are only open for limited business hours when an incident with the garage door can happen at any time. Anytime Garage Door LLC is open for business when you need them to be and offering 24 hour emergency calls is only the start. This company works to make sure that you are informed of everything they are doing as they work. This means you will always know when the project is expected to be finished and be aware of the prices too.
Atlas Door Repair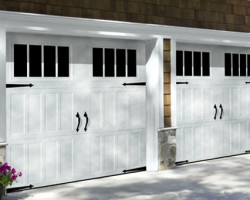 Atlas Door Repair is a company that offers residential garage door repairs, maintenance, installation, and total replacements in Wisconsin. For relatively cheap rates you can hire this team to come to your home, assess what needs to be done, and work quickly to do it. This company is made up of a team of professional garage door specialists that, according to reviews, know how to work quickly so the inconvenience of a broken spring or panel does not interrupt your life for very long.
Able Luebke Overhead Door
Whether you have accidentally backed into the garage door, the springs need to be replaced or the entire thing has come off the tracks, Able-Luebke Overhead Door has technicians that are trained to offer long lasting solutions that will ensure the look and the function of your door are restored. One of the best things about hiring this Milwaukee garage door repair service is that you can count on the quality of the work and the affordable rates that are charged for the parts and the technician's time.