Top 10 Rated Milwaukee Licensed Electricians
Dairyland Electric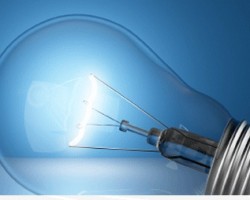 The highly trained team of professional technicians at Dairyland Electric is available to provide assistance, advice and guidance with a wide range of commercial and residential projects. Each contractor will work closely with their client to ensure that they get the most affordable prices from the supplier and that everything is installed correctly. These local electrical contractors know companies throughout Milwaukee and you can be sure that you will have all of these contacts passed onto you, making it incredibly cheap to get the best results.
Dnesco Electric Inc.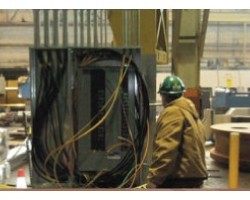 There is a wide choice of Milwaukee electricians for homeowners looking for repairs but there are very few commercial independent electrical contractors. Dnesco Electric Inc. is a team of the leading construction experts in the area and they work with both commercial and industrial clients. These technicians have the training and skills to be able to provide their customers with all of the electrical assistance necessary for even the most complex of projects. Their gallery of previous work serves as the perfect reviews of this professional team.
Seider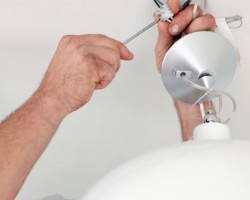 One of the most important services provided by Seider is the electrical repair work. It is easy to offer project solutions and installations in systems that already work perfectly. The challenge comes when find the source of an issue and repairing it successfully. Whether you have a breaker that trips often or have flickering lights, this team of experts is there to offer a long lasting and affordable solution. This team is also available for emergency services at any time of day or night.
Schram Plumbing & Electrical Co.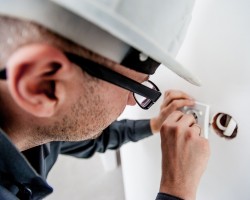 Schram Plumbing & Electrical Co. is a locally owned business with four generations of master electricians that have successfully owned and operated the service since it was established in 1924. The work of this company focuses on residential projects and repairs. This team can rewire complicated fixtures, offer safety inspections, panel upgrades and so much more. You can hire an electrician in Milwaukee, WI from this team by calling and making an appointment at a time that best suits you.
Greater Wisconsin Electric LLC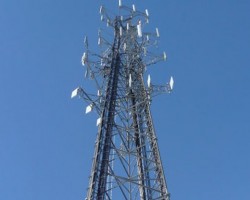 When you work with Greater Wisconsin Electric LLC you will only be working with the most knowledgeable team of professionals. Each member is dedicated to providing high quality workmanship for both residential and industrial projects in Wisconsin. This company's ability to take on projects of any size has made them one of the most flexible licensed electrician services. With schedules project help, repair solutions and even a 24 hour emergency response team, you can always get the help you require, when it is needed the most or is most convenient for you.