Top 10 Rated NYC Appliance Repair Service Providers
A Best Appliance Service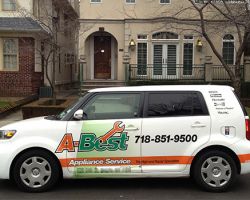 There are a huge number of reasons to choose A-Best Appliance Service when you are having problems with your dryer, oven, dishwasher, washing machine or any other appliance in your home. This service has some of the most skilled technicians in the industry and some of the lowest prices, which makes for an amazing combination. On the majority of occasions these technicians will get your appliance up and running again, if they are unable to do so they will provide honest and straightforward advice on what to do next.
Aarons Refrigeration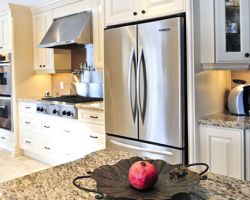 It is surprisingly difficult to find a company providing appliance repair in New York City, NY that can assist with your refrigerator. Aaron's Refrigeration is able to offer professional help with fixing and maintaining a wide range of units, makes and models. By going to the best you can guarantee that the results will be of the highest quality and that you will have your fridge up and running before you know it. These technicians have been serving residents of New York since 1966 so you can trust they know exactly what they are doing.
AV Appliance Service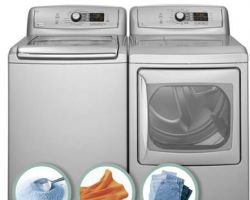 As AV Appliance Service has been serving New York City for almost two decades they have become one of the top choices for residents throughout the city. Their technicians are able to provide high quality services but also can quickly identify exactly what is wrong with your appliance. The majority of customers praise how efficient the entire service was in their reviews and how the problem was fixed the same day whilst the overall cost remained surprisingly cheap for the quality of work that was provided.
Millwoods Appliance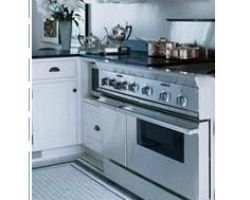 You will not find a more dedicated New York City appliance repair service than this company. Millkwoods Appliance ensures that their technicians come to your home on time, are ready to solve any issue and will leave your home only once the problem is fixed and they have cleaned up after themselves. With this kind of service you can be sure that Millwoods Appliance will exceed all of your expectations. Not only can they assist with a wide range of repairs but they also work with any brand or model of appliance there is.
Management Appliances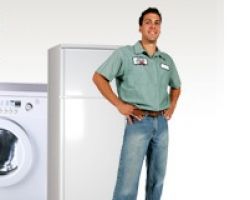 The aim of Management Appliances is to reduce as much inconvenience and stress for their clients as possible. Every aspect of this company is designed to make that happen including having a skilled team answering your calls to provide all of the information and advice you could need. Management Appliances is able to provide quality repairs for any appliance you might have and they are one of the leading local refrigerator repair companies. In addition you will receive a written estimate of their affordable prices before any work begins.