Top 10 Rated Oakland Bathroom Remodelers
Brad Jones Construction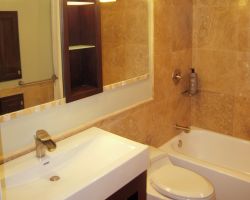 Brad Jones Construction is a premier Oakland bathroom remodeler because of the high quality craftsmanship and customer service that they offer. This company implements their work under the premise that the remodeling should suit your home and your space organically. This is why they work to customize remodeling solutions as a team with you as the key member. You will direct their work and their budget. This kind of close working relationship is something you will not find when you work with another bathroom remodeling contractor.
Cooks Kitchen and Bath Inc.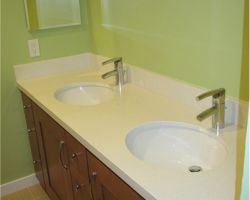 Cook's Kitchen and Bath Inc. offers bathroom remodeling in Oakland, CA. There is no guesswork when it comes to working with this company. They will be completely clear about the prices of their work and what the materials will cost you as well as what is possible in terms of design and how long it will take for the entire project to be completed. This straightforward approach is what has made this one of the best and most professional local remodeling companies in the area.
Montclair Construction and Structural Inc.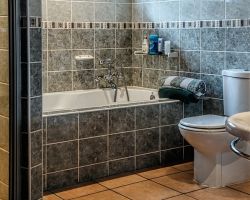 Whether you are tired of having stained tiles or would like to use the space more efficiently, there are plenty of reasons to hire an Oakland bathroom remodeler. Montclair Construction and Structural Inc. is one of the most experienced companies for the job. They have done the math and the average person spends about 30 minutes of their day in the bathroom. Spending that much time in one space means you should make it a space that you can use and one that you enjoy being in.
USA Bath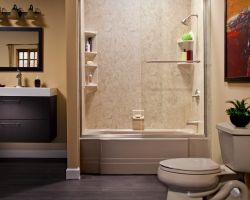 When the time comes to remodel your bathroom, you should hire a professional company to ensure the job is done right. USA Bath will offer affordable remodeling solutions for your California home. Whether you would like to replace the tiles, update a few fixtures or completely redo the structure of the room, this company can assist you with it all. You will love how quickly and efficiently your bathroom remodel is completed. This is something reviews of this company rave about.
Palazzo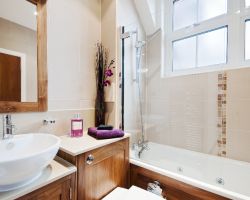 When you work with Palazzo for your bathroom remodeling project, you will not just dive in head first, you will be treated to a teamwork experience that addresses each step of the process. Starting with understanding the use of the space, how you would like it to function and how traffic flows through it. You will then work together to come up with a design and choose a style that you love. Once the materials have been chosen at relatively cheap prices, the construction will begin and be completed quickly and flawlessly.