Top 10 Rated Orlando Movers
AAA Insta Move Inc.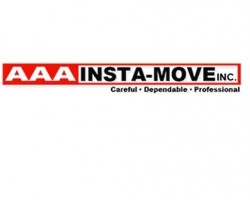 Are you currently browsing the web for the best movers Orlando has to offer? If yes, then you might want to give AAA Insta-Move Orlando a call and do it quickly. As a member of the best moving companies in Orlando, we are booked months in advance. If you need help moving your office, don't hesitate for a second thinking we are residential movers only. We are not, as we offer both residential and commercial moving services. On top of that, we can relocate your office or home across the city or across the state borders - you decide. With AAA Insta-Move Orlando, nothing is out of limits. And we would not be among the best movers Orlando has to offer were we not affordable. We know that moving is a strain both financially and emotionally, and we want to help you with both aspects. For that reason, we have made our services suitable for every budget, and our support unconditional. Feel free to give us a call any time before, during and even after your move. You can rest assured that we will pick up, because, for AAA Insta-Move Orlando, your needs are all that matters. Don't worry - you don't have to go through a lot of trouble to get in touch with us.
Big Man Movers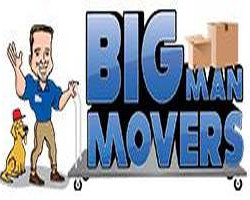 Big Man Movers has been providing a comprehensive range of local, national and worldwide moving services, handling residential, commercial, art logistics and auto transport requirements in Orlando, Florida. Serving 24-hour emergency moving services, we specialize in providing highly insured and licensed movers ensuring that our clients receive optimal satisfaction and peace of mind. Our moving services are available at less travel charges and at discounted costs for veterans, senior citizens, police officers and teachers. Combined with extensive knowledge, professionalism and extreme dedication, our professional movers strive to deliver extremely relaxing and stress-free moving experiences. To receive a free estimate for your next move in Orlando, Florida, feel free to contact us.