Top 10 Rated Phoenix Bathroom Remodelers
McCurdy Construction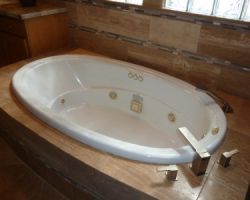 Michael McCurdy, the design and construction expert behind McCurdy Construction, started transforming homes many years ago. He founded this prestigious company in 2007 and since then has worked closely with clients throughout Arizona. Michael ensures that each project is customized to each individual client and he also pays close attention to his or her budget. McCurdy Construction also provides a fully personal service. This means you will get the bathroom of your dreams for affordable prices and quicker than you ever thought possible.
Kitchen AZ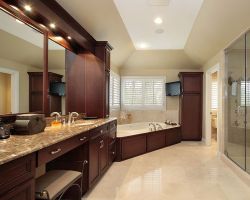 For over two decades Kitchen AZ has been transforming the homes of Phoenix residents. While their name may proudly reflect their professional kitchen work they have quickly become famous for their high-quality bathroom remodeling in Phoenix, AZ. They hand pick the materials they use so it will add a benefit or positive edge to the overall style of your bathroom. By avoiding cheap options and only hiring the most talented craftsmen their finished products always have breathtaking luxury and design sophistication.
Holtzman Home Improvement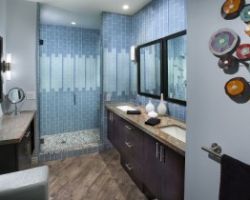 With all of the local remodeling companies that serve the Phoenix area, it can be difficult to identify the best. To make this choice easy Holtzman Home Improvement gives a full outline of their design process and how their service will help you get your ideal bathroom. They guarantee to make their designs suit your tastes exactly. Their design team is known for creating a space that is even better than the client even imagined was possible. With this kind of professionalism on your side you will get amazing results.
AIP Custom Builders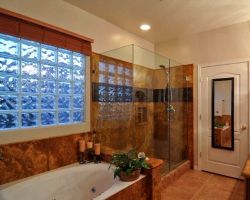 There is nothing better than a remodeling company that understands the ins and outs of the entire home. By being expert designers in every aspect of home building, AIP Custom Builders are able to implement a bathroom style that complements the rest of your home. Each of their designs uses innovation and advanced techniques to create a space you will immediately love. The reviews left by previous clients are filled with praise for the entire process and how well the designers listened to the specific requirements of the customer.
NFNT Building & Design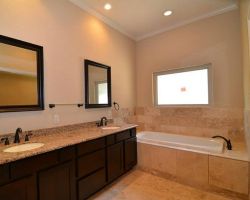 NFNT Building & Design is a unique Phoenix bathroom remodeler as they focus entirely on making the most out of a space. Charlie Melvin, the owner and founder, has a huge amount of experience in the development business. This means that whether you are looking for a bathroom remodeling contractor for making the room right for your family or to bring extra value to your home, NFNT Building & Design is the right choice. Their experts will offer unbeatable advice and assistance at every step of the process.