Top 10 Rated Phoenix Movers
Low Budget Movers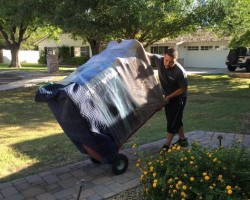 Proudly serving the needs families and individuals in the greater Phoenix area since 2010 , Low Budget Movers has consistently operated as a moving company providing great rates . With more than a thousand moves to our name since then we are proud to say our commercial and residential movers have earned a great reputation and top ratings . Low Budget Movers was founded by Brian Myers , a longtime moving technician who grew fed up with the unethical practices of large - scale moving companies in Phoenix , AZ .
Above and Beyond Movers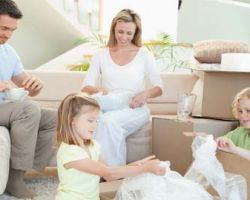 Above and Beyond Movers are Phoenix movers dedicated to providing excellent service. As part of this they offer free estimates and there will never be unexpected charges. You will have total peace of mind when you work with the expert team at this company. From packing your furniture to coming up with a plan to get the piano into the new house, they will have the details covered. They also offer moving solutions that include free shrink wrapping of your things.
Olympian Worldwide Moving & Storage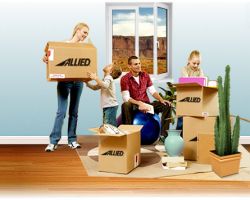 Olympian Worldwide Moving & Storage offers nationwide moving services and a team of house movers that are dedicated to helping make your move to a new apartment or new office space as easy as possible. The team uses the safest and most efficient practices when it comes to getting your belongings prepared for the move and the actual move itself. As movers and packers these experts know exactly what needs to be done to get your things organized so that they can be easily sorted at their destination.
Express Moves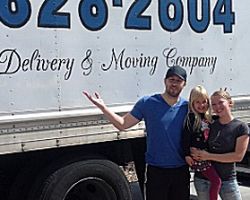 Express Moves is a local moving company that is known for their efficiency. Having served thousands of customers in the area, this team has all of the expertise and the knowledge needed to make your move easy and affordable. Reviews say that the fact that this service comes at relatively cheap prices without compromising quality make it the best choice for moving. Whether you are moving into a new home directly or need to keep your belongings in storage, this team can help make it happen.
Dircks Moving & Logistics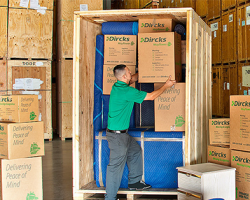 Whether you are moving into a new home or your business is growing and you need more commercial space, Dircks Moving & Logistics will help you make the process as seamless and enjoyable as possible. This award-winning company is famous for their move planning abilities. This is a unique feature for moving companies in Phoenix, MO. Not only will they help you to sort all of your things but they will also move your furniture and belongings safely, securely and efficiently.
Copperstate Moving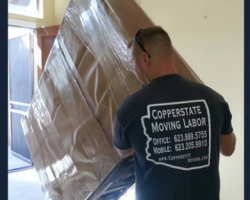 When moving day comes along all that you will want is as stress-free a move as you can possibly have. This is exactly what Copperstate Moving provides to the residents and businesses of Phoenix. The moving experts at this company are some of the most professional in Arizona. The local moving company is family owned and operated, so you can be sure that your possessions will arrive at your new home safely. They have been serving their local community in both residential and commercial moves since 2008.