Top 10 Rated Raleigh Bathroom Remodelers
B & D Blue Water Builders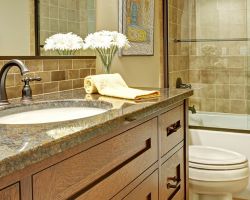 When Bryan Garska founded B & D Blue Water Builders in 2005 his aim was to provide high quality bathroom remodeling in Raleigh, NC. His main reason for choosing this focus is that the city was lacking remodelers that would provide the best results but also affordable prices. Bryan and his team approach every project with the same level of dedication but also treat each client as an individual. They understand that the needs of every homeowner can change and they shouldn't just install the same bathroom time and time again.
Landon Custom Building Inc.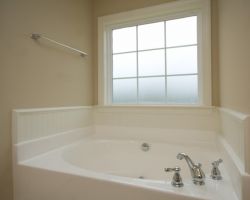 If you are looking for a bathroom remodeling contractor then you should only turn to a real professional. Kevin Wilkinson, the founder of Landon Custom Building Inc., has had almost a decade of experience in all kinds of residential construction. While he does provide assistance with all kinds of home remodeling, reviews say that he is especially talented when it comes to bathrooms. Having this expert assisting you with the whole process will not only provide you with the perfect space but give you much needed peace of mind during the process.
Renfrow Builders
There is very little that this company cannot assist you with in your home. Renfrow Builders is renowned for being the very best Raleigh bathroom remodeler. They will walk you through the entire process so you feel absolutely involved with each step without ever feeling overwhelmed. Their designers will work with you to make a space that you truly love and their builders will make these plans come to life before you know it. All of this also comes at some of the most competitive prices in North Carolina.
S & A Construction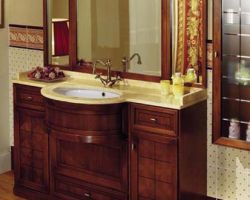 Amongst local remodeling companies there is no other service that comes close to S & A Construction. This service never cuts corners or uses cheap materials so you can be sure that your bathroom will be remodeled to the highest standard. The professionals at this company listen closely to their clients so they can create a space that matches their exact style. Every technician that works for this company is highly professional and some of the friendliest in the industry.
Perry Contracting LLC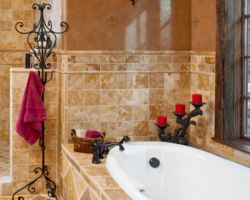 With almost three decades of experience Perry Contracting LLC is the best at assisting the residents of Raleigh with their remodeling projects. There is nothing related to construction that this team cannot do and when it comes to bathroom remodeling they are highly skilled and always design perfect spaces. You will be able to work closely with the team to create a bathroom that suits your family and home whilst also remaining under budget. This team has a great deal of experience so you can be sure they are true experts.