Top 10 Rated Sacramento Movers
Metropolitan Van & Storage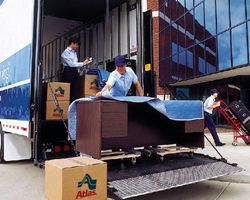 For all those searching for moving companies in Sacramento, CA, the search ends with Metropolitan Vans & Storage. This company has assisted with the commercial moves of huge corporations and small families moving just around the corner. No matter the size of the move, whether you are changing apartment into the building across the street or you need a piano shipped across the nation, this team of professional movers and packers are the answer. You can start with a free quote, which will also let you find out about their low storage prices.
Mees Moving & Storage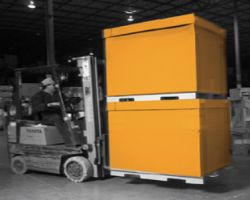 Whether you need a trusted local moving company or you want to ship your belongings across the country, Mee's Moving & Storage is the best choice. Each of their movers is specially trained to make sure every one of your possessions makes it to their new home in the exact condition in which they left. The entire hiring process is straightforward and they will also make your move incredibly stress-free. Whether you are moving your business or relocating your family, you should certainly call Mee's Moving & Storage today.
Roseville Van & Storage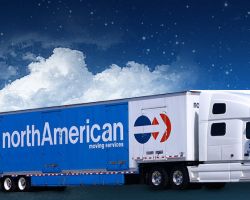 Starting with your free moving quote you will be amazed at how cheap these nationwide moving services can be. Each of their movers is handpicked and carefully trained so you can be sure that all of your belongings will always be in the safest of hands. They know that moving day can be one of the most stressful days of your life, so Roseville Van & Storage do everything to make the day go by smoothly. From residential moves to relocating an office to another city, these experts are here to help.
Freys Moving Company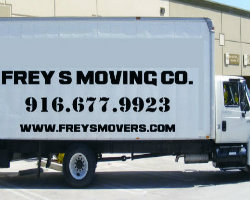 Having now helped hundreds of families move in and out of Sacramento, Frey's Moving Company has become a trusted pillar of the community. They are able to quickly pack up all of your belongings and furniture and transport it to your new home efficiency and carefully. The company largely relies on reviews and word of mouth for their business, as they believe their service speaks better for their company than advertising ever could. Through this reliable and straightforward approach Frey's Moving Company has become one of the most popular services in California.
Pacific Storage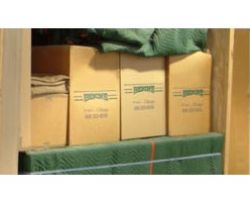 Having served as Sacramento movers in 1856, there is no other company that knows this business quite like Pacific Storage. You will start your experience with these house movers with a completely free quote. After you learn about their affordable prices you will then start to see just how professional this company is. Their moving equipment is state-of-the-art and each of their moving trucks has a built in online tracking tool so you can know exactly where your belongings are at all times.