Top 10 Rated Seattle Bathroom Remodelers
Haller Remodeling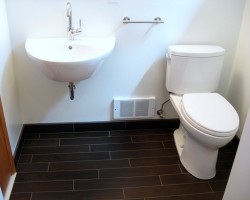 The work of Haller Remodeling is so impressive because they have the most skilled team of professionals in Washington. From the designers that know exactly how to create a functional and beautiful space to the workmanship of the plumbers, tiling team and construction workers, you will always love the end results of working with this company. In addition to the quality of the work, one of the things that puts this company ahead of other local remodeling companies is that they do their best work at relatively cheap prices.
Seattle Style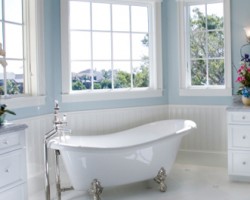 As the bathroom is one of the most used rooms in your home, it is important that it is also a room you love. When this is not the case, Seattle Style is there to help. Whether you would like to make a few improvements or would like to start from scratch, this team has the skills and the talent to do it all. This company's dedication to creating a bathroom that is a sanctuary means they go above and beyond for their clients whenever they complete bathroom remodeling in Seattle, WA.
New Home Solutions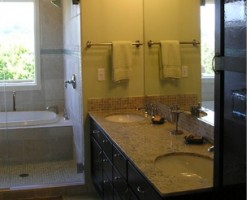 Remodeling your bathroom is made much easier when you work with a professional company like New Home Solutions. This team of experts has years of combined experience making bathrooms more enjoyable, beautiful and functional for homeowners in the area. They draw on this expertise to offer you a sanctuary that has been designed to specifically suit your lifestyle and your personal tastes. Working with a team that will create a space that you love and do so quickly is something that you should experience for yourself, according to reviews.
Designers Marble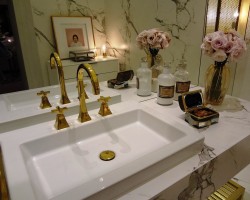 Designers Marble is a company that offers to completely renovate bathrooms from start to finish or focus on replacing any unsightly or damaged surfaces. This company has been a top bathroom remodeling contractor in the area for many years. They have earned such a stellar reputation by being able to handle all aspects of the project from the tiling to the plumbing with ease. When you hire this team, you can be sure that they will complete their best work each and every time.
STS Construction Services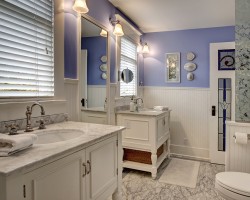 Whether it has been money or time that has stopped you from remodeling your bathroom sooner, those things will not be a concern when you hire STS Construction Services. This company's motto is "maximum expertise, minimal disruption." They will work quickly and efficiently to complete your bathroom so you can enjoy the space sooner. This Seattle bathroom remodeler will also work to stay within your budget by finding the most affordable materials without compromising the look or the quality of the finished product.