Top 10 Rated Seattle Licensed Electricians
Parker Electric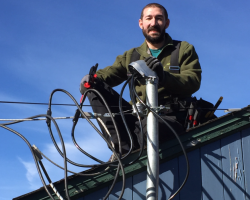 At Parker Electric, you will find professional general electricians that are able to implement upgrades in an aging system as well as completely repair broken components. The skills of these professionals are endless and are always used in the safest possible way to avoid issue or injury. These Seattle electricians at this company work on everything from small residential projects to larger commercial jobs. They will certainly be able to tackle any project you may have for them with ease.
Fountain Light Electric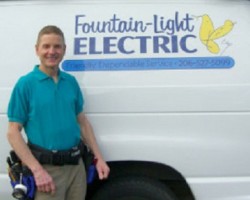 Dalout Fountain is the owner and primary licensed electrician at Fountain-Light Electric. He and his team have helped their clients rewire entire homes, install completely new wiring in a building project and carry out intricate remodeling work too. One of the best things about working with this company is that they try to be as efficient as possible without compromising the quality of the electrical solutions being provided. You should take full advantage of this, the customer service and relatively cheap prices by working with this company today.
A and A Electric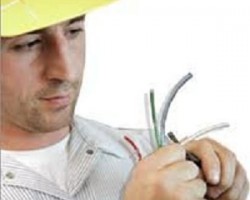 There is nothing better than knowing that you have trusted local electrical contractors ready to answer your call no matter what issue or project you may be facing. The technicians at A&A Electric have been working in the industry for many years. In this time, they have developed the personal service and quality guarantees that the company is known for today. Reviews of this company make it clear that they are up front about their prices and the time it will take to complete each project.
Luke Electric
Rather than taking on dangerous electrical projects on your own, you can work with the affordable and professional services of Luke Electric. This electrician in Seattle WA has all of the skill and experience you could possibly want from the company you are trusting with the wiring in your home. The friendly technicians come with all of the tools and equipment necessary to implement repairs and installations. This company has been offering the highest level of service for customers like you since 2005, so you know they can be trusted.
Upright Electrical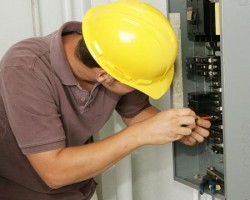 There are plenty of independent electrical contractors in Washington to choose from so what makes Upright Electrical unique? This is a company that always puts the needs of their customers first. Whether this means working within a tight budget or on a strict deadline, this company will do everything they can to meet your needs. You can even count on this company for 24 hour emergency assistance. You can call this team for a free quote on your home or business project.